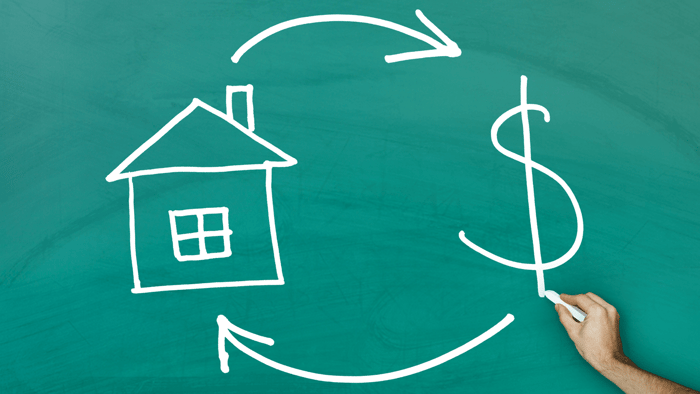 Any investment property can earn you income, but a smart investor wants to maximize their profits. If you're looking at new construction homes, you'll soon see there are several styles to choose from, and they're a far cry from run-down apartment complexes.
Which of these styles is going to earn you the most money overall? There's no cut-and-dry answer, but there are definitely things you need to consider.
Learn more about the different styles of investment properties, then think carefully about which styles will fit your needs the best.
Side-by-Side Duplexes
Side-by-side duplexes offer a great income opportunity for investors, and they're an attractive option for tenants. While they consist of two primary homes attached through a single common wall, the side-by-side design gives them the feel of a more traditional two-storey home, which is a big hit with tenants.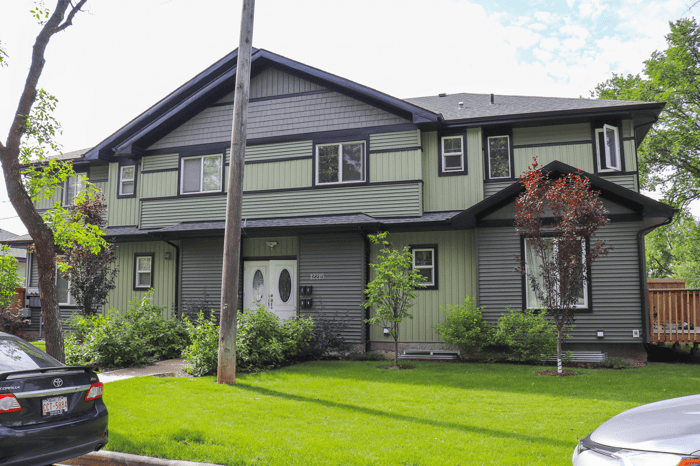 Many investors who invest in side-by-side duplexes build them with legal secondary suites in the basement of the home. This gives them four rental suites for earning income.
This type of property is on the higher end of your options, but it also has one of the highest monthly cash flows. With four units under one roof, you're able to maximize your time and efficiency on both maintenance and repairs.
Estimated monthly cash flow averages around $1,083 ($541 each side), and the average down payment is around $178,800 ($89,400 each side). The exact figures depend on the design choices you make, your mortgage interest rate, and where you build the property.
For investors on a tighter budget, you do have the option to purchase only one half or unit. This will significantly reduce your required investment capital but still give you great monthly cash flow.
You also have the option to purchase a single unit or the whole building with no secondary suites in the lower level, creating a great single-family home investment. This is another way to decrease the cost to purchase the property. You may not even lose out on much income because families are willing to pay a little more for a rental home that includes a basement and additional privacy.
Suited Homes
With a suited home, you typically have a larger, three-bedroom family home with a one-bedroom legal secondary suite in the basement. The two have separate entrances, so it's easy to maintain privacy.
Families, in particular, like the idea of being able to rent a more traditional home.
These models are very popular with multigenerational families, where an older relative can live with their children but still maintain some independence with a full suite of their own.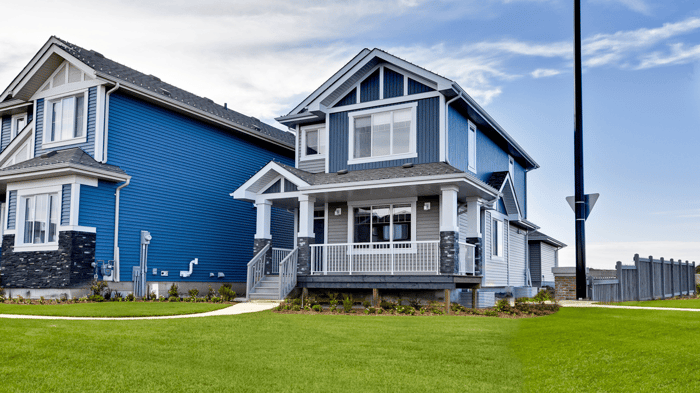 With two units rented under one roof, you're able to maximize rental income with this type of property. Estimated numbers for a suited home would be about $490 in monthly cash flow, with a required down payment of around $93,400.
One more thing about a suited home: many people use a suited home as a way to get started in investment real estate.
How does this work?
They purchase the home for themself with a secondary income suite. In this scenario, the income from the suite can significantly reduce their own monthly cost of living or contribute to further mortgage payment pay down, building up more equity in the home.
Within a couple of years, the investor can use the equity in this property to purchase another one for their family and rent out both suites of the first one.
Garage Suites
When a property has a detached garage, you may be able to include a suite on top of the garage. It's typically a two-bedroom suite with about 650 square feet of living space. Investors really are like having two homes on one lot and tenants love them!
A garage suite offers tenants a loft feel with lots of natural lighting, ideal for a single professional or couple.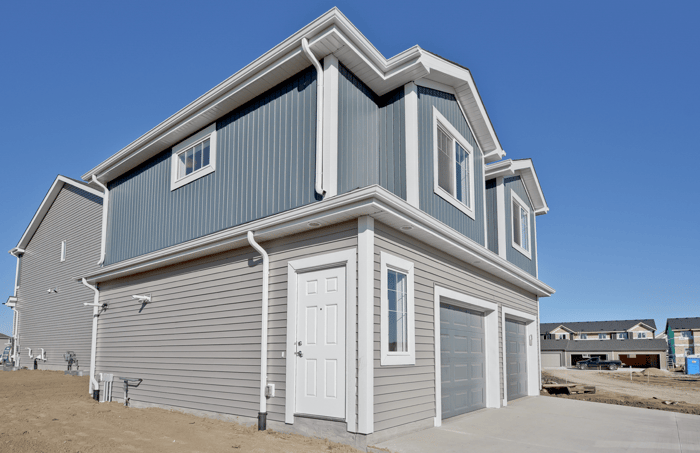 To give you an idea of the numbers, the average monthly cash flow on a garage suite is about $542, with a down payment of around $108,400.
Garage suites are particularly appealing because of their privacy. The tenants in the main home and the tenants in the garage don't have to share walls - share anything really! - so they can truly feel like their home is their own. This style is also particularly popular with new investors who want to live in the property and rent out a smaller space.
If you're interested in increasing your income even more, you could have the main house, an income suite in the basement, and another suite over the garage. Overall, this won't cost you a lot of extra money and could significantly increase your monthly cash flow! Talk to us about how to make this happen.
Infill Properties
Infill properties are a bit trickier to assess. They involve purchasing a property in a well-established neighbourhood, tearing down whatever building is already there and building a new property.
This means you'll have a lot of different options for sizes and styles, as you're not typically tied to a developer's architectural guidelines, like those found in new neighbourhoods.
Depending on the space you have on the lot, you might be able to do something like a two-storey home with a garage suite, a duplex home, or even a row of townhomes. For investment purposes, the intent is to design and build the property to its best use financially.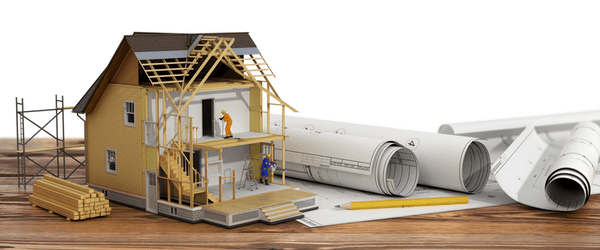 This also varies depending on the area you're building in - for example, if you're building an infill near downtown or in a university area where there might be a lot of noise and activity, you won't attract many families or older people. You need to plan accordingly.
Clearly, there are more steps involved to determine how much you might earn from an infill property. The costs vary widely depending on what you're building and where you're building it.
However, it's important to note that brand-new infill units are generally well-received, likely to rent quickly, and can demand higher rents because they tend to be closer to the inner city and/or in incredibly desirable locations.
At the same time, these homes will be designed with the modern features tenants are looking for. These tend to be harder to find in older properties of more established neighbourhoods. All of this combined means that you will be able to get higher rents than older properties in the same areas.
If you're interested in infill properties, be sure to speak with us about what the possibilities look like.
As you can see, each of the types of income properties has the potential to create a lot of extra income for you.
Which one is best for you?
It depends on how much money you have for your down payment and how involved you want to be in the process. Remember that the more properties you own, the more income you'll get each month. Come talk to our experts today if you need some help getting started.
Originally published Sept 18, 2019, updated Oct 29, 2020