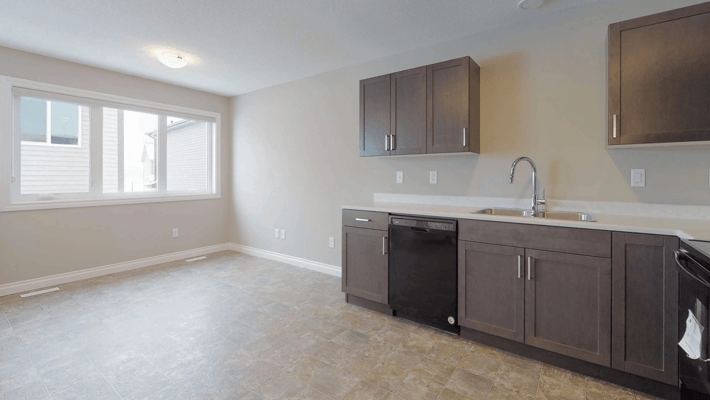 Are you thinking about buying a garage suite as an investment property ? Maybe you've heard about garage suites but aren't sure whether this is the right investment for you. Discover the facts about garage suites and the advantages of purchasing one as an investment.
What is a Garage Suite?
The most common setup for a garage suite is a double car garage. You have your parking on the bottom and the suite on the top. This typically allows for each tenant (the one in the main home and the one in the garage suite) to each still have somewhere to park inside.
The garage suites sizes are regulated by the municipality and currently range from 535 – 650 square feet, and will include one or two bedrooms, a full bathroom, kitchen, living space, laundry and more.
The Benefits of Purchasing a Garage Suite as an Investment
A garage suite is a great option for real estate investors, full of benefits. Tenants like them because they have their own space, with no worry about transfer of sound or smell or privacy from the other tenant. As an investor, well, we've got those benefits for you below!
Two Sources of Income
When you purchase a home with a garage suite you have two places to rent out to tenants. This means you now have two sources of income. So, even though there are two living spaces, you only have one mortgage to pay on the property.
Rental Income to Help with the Mortgage
Depending on where your garage suite is located, your rental income can range from $1,000 to $1,400, depending on the area. In most cases the tenants pay their portion of the utility cost on top of their monthly rent. As the property owner and landlord, you are responsible for:
Property Insurance
Real Estate Taxes
Professional Management Fees
Repairs & Maintenance
Rent on the Short-Term or Long-Term
Do you envision renting your garage suite to tenants on a short-term basis? Or, would you prefer to have the same tenants stay for a long period of time? It's your choice! You can set up your garage suite to appeal to either short or long-term renters.
As short-term rental, think along the lines of AirBNB or VRBO. This means a furnished suite and conveniences for your guests. For long-term, keep it simple. Let your tenants bring in their own stuff.
Most investors will tell you that long-term may be the best route to go. However, the bonus of a garage suite is that you even if you go long-term with the main house rental, the garage suite can still be set up to accommodate your preference between short term or long term tenancies to add to your investment income.
A Stylish, Practical Design
Owning a garage suite means you have a comfortable home with visual appeal to offer the rental market. A garage suite has a unique design, allowing lots of natural light to flow into the home through multiple windows. Some suites might even have a rooftop balcony, which lets even more sunlight into the space.
Remember, we mentioned privacy above? Yep, that's what we're talking about. Each unit has its own mechanical systems, its own entrance, its own everything! Any issues a tenant may have with a shared space in a suited home doesn't happen when it comes to a garage suite.
For many tenants, these features make moving into a garage suite a much more appealing idea than moving into an apartment or a basement suite.
Purchase an In-Demand, Desirable Property
Buying a garage suite in a flourishing neighbourhood located close to businesses, shops, restaurants, schools and parks helps makes the property even more desirable to renters. Make sure to check out the neighbourhood when you're looking at possible homes.
If you want an investment property in Alberta that provides a steady income, then a garage suite could be the perfect option for you.