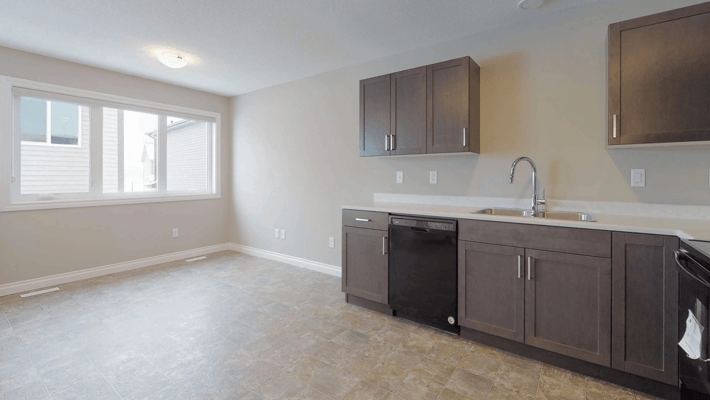 People everywhere are investing in income properties. This can take many forms, but one of the most common ways for someone to get started is by having an income suite in their home. If you've been thinking about having an income suite but are worried about the lack of privacy, a garage suite could be the right choice for you.
Since they're typically built as a separate building away from the main house, you still feel like you have your own space while reaping the benefits of owning an income property. Even if you plan to rent out both the main home and the suite, the privacy that comes with a garage suite makes it very attractive.
Discover the facts about garage suites and the advantages of purchasing one as an investment.
What is a Garage Suite?
The most common setup for a garage suite is over a double or triple car garage. You have your interior parking on the bottom and the suite on the top. The garage area is typically divided; giving both the people living in the garage suite and the people living in the main home a garage stall each. This gives each tenant an indoor place for parking their cars, along with a bit of space for extra storage.
Garage suite sizes are regulated by the municipality depending on the community, however, there are many popular designs to choose from. The most common plans include two bedrooms, a full bathroom, kitchen, living space, laundry room and more.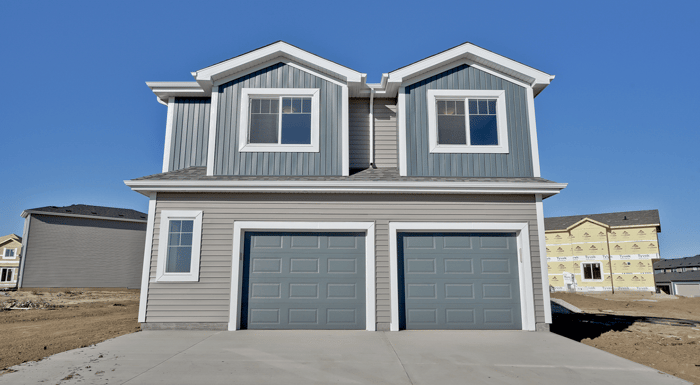 Why Build a Garage Suite as an Investment?
A garage suite is a great option for real estate investors. Tenants like them because they have their own space, with no worry about the transfer of sound, smell, or privacy from the other tenant. Plus being on the second floor allows for lots of windows for natural light. This makes them highly desirable in the rental market, which makes it much easier for you to find good tenants and keep them.
As an investor… well, we've got those benefits for you below!
Two Sources of Income
When you purchase a home with a garage suite, you have two places to rent out to tenants. This means you now have two sources of income.
But with the design of this type of property, you only have one mortgage to pay. This makes it easier to qualify for the mortgage and contributes to great monthly cash flow.
Rental Income to Help with the Mortgage
Depending on the community where your garage suite is located, your rental income can range from $1,000 to $1,400.
As the property owner and landlord, you are responsible for:
Property Insurance
Real Estate Taxes
Professional Management Fees (if applicable)
Repairs & Maintenance (if applicable)
In most cases, the tenants pay their portion of the utility cost on top of their monthly rent, along with tenant insurance.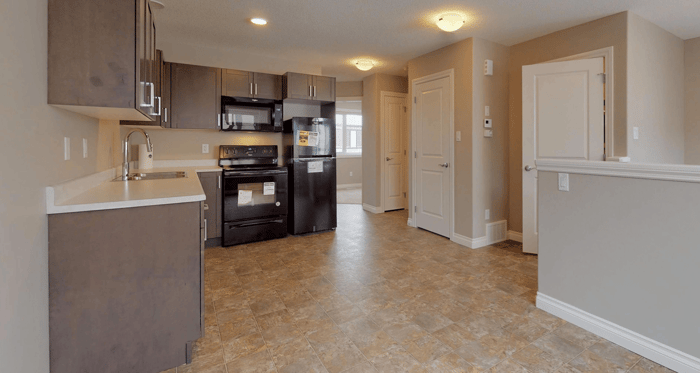 S
tylish and Practical
A modern garage suite can be built to your specifications, so it can be just as stylish as anything else on the market. A garage suite has a unique design, allowing lots of natural light to flow into the home through multiple windows. Some suites might even have a rooftop balcony, which lets even more sunlight into the space.
Also included in the design is the privacy we mentioned above. Each unit has its own mechanical systems, its own entrance, its own everything! Any issues a tenant may have with a shared space in a suited home doesn't happen when it comes to a garage suite.
For many tenants, these features make moving into a garage suite a much more appealing idea than moving into an apartment or a basement suite.
Short or Long-Term Rentals
Garage suites can be rented on a short-term (e.g. 30 days or less) or a long-term (one year or more) basis. Each rental option has its own advantages and disadvantages.
Short-Term Rentals
For short-term rentals, think along the lines of Airbnb or VRBO. You'll have to furnish the suite, and then people will rent it out when they want to go on a vacation or when they're in town for business.
With this model, you're almost certain to have periods of vacancy, but you're charging by the night, and this has the possibility of being more money per month than you'd get from a monthly tenant. On the other hand, this rental model has some other requirements, so the income you earn might not be as consistent as a long-term rental.
Long- Term Rentals
The long-term model is more of a traditional income property model.
It's a proven fact that putting multiple tenants under one roof can cause issues between tenants. By having your secondary suite in a separate building above the garage, it eliminates most of the common co-tenant issues found in other lower secondary suite models. Having this separation of suites will give you a competitive advantage in the rental market and allow your properties to consistently produce cash flow.
With long-term rentals there is also no requirement for you to take on the extra management and cost to furnish the suite to produce income.
Most investors will tell you that long-term may be the best route to go. However, the bonus of a garage suite is that even if you go long-term with the main house rental, the garage suite can still be set up to accommodate your preference between short term or long term tenancies to add to your investment income.
Buying a garage suite in a flourishing Edmonton neighbourhood located close to businesses, shops, restaurants, schools, and parks helps to make the property even more desirable to renters. Make sure to check out the neighbourhood when you're looking at possible homes.
If you want an investment property in Alberta that provides a steady income, then a garage suite could be the perfect option for you. If you already own a property that already has a rear lane or rear detached garage and want to increase your property value or rental income, a garage suite is a solid option. Get in touch today and see which garage-suite properties you could invest in.
Originally posted May 14, 2019; updated August 12, 2020