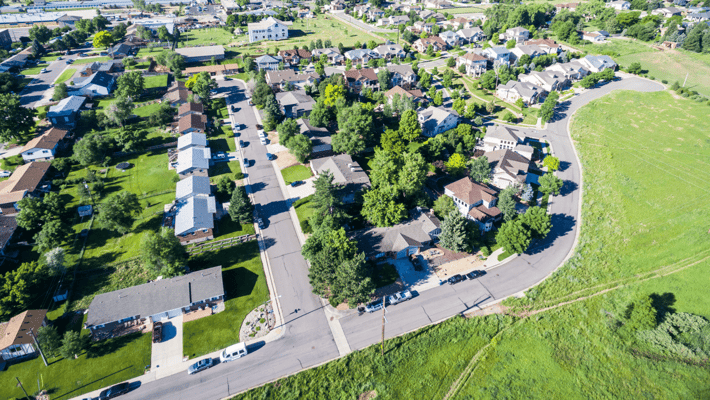 Investors take note: A 2020 study has found that Edmonton is one of the fastest-growing cities in Canada. That means it's a particularly hot location when it comes to investing.
All of the people moving here from other cities?
All of the locals deciding that it's time to really put down some roots?
These people are all going to be needing one thing: housing.
Yes, there's a big demand for housing in Edmonton, for everyone from working professionals to young families to retirees. Sure, some of them are looking to buy their dream homes, but many aren't ready to make that leap just yet.
They need a safe and affordable rental home.
And that's where you come in.
What Do I Need to Know About Edmonton's New Neighbourhoods?
Why Should I Buy an Investment Property in a New Development?

More Choices When Buying New Construction Properties
New Homes are Designed With Investors in Mind
Capital Appreciation
Popular Locations
Due to the extreme growth in the city, there are lots of great deals to be had. Whether you are a new investor or someone with a large portfolio looking to branch out, Edmonton's new neighbourhoods offer a lot of opportunities.
What Do I Need To Know About Edmonton's New Neighbourhoods?
As more and more people move to the Edmonton area every year, the need for more places for them to live grows; that whole supply-and-demand thing. And because a lot of these people have families, high-density housing (apartments and condos) isn't always the best solution.
The increasing need for low-density housing (single-family, duplexes, townhomes) means new neighbourhoods need to be created.
In fact, Edmonton has a long-term plan (we're talking 50 years!) to add not just new neighbourhoods, but to develop new "Urban Growth Areas." These areas will include all of the amenities that people are looking for, such as shopping centres, schools, and recreational areas.
In the short term, smaller neighbourhoods are growing inside and around the city to accommodate all that low-density housing demand. For example, several brand new communities surrounding the Anthony Henday freeway (Edmonton's ring road) have everything a new-to-Edmonton family needs and wants.
These new communities are springing up and selling as fast as they can be developed, meaning if you want to get a property in one of these up-and-coming developments you need to buy early. Doing so also allows you to select premium lots that will accommodate the perfect size floor plan at the right price. These lots include plenty of parking, yard space and are in the right location, which will only help to increase your property value over time.
Why Should I Buy an Investment Property in a New Development?
Here at TriUrban, we highly recommend buying an Edmonton investment property in a brand new neighbourhood. We really mean brand new. We suggest getting a property in a new development as soon as you can get in. Yes, that does mean before the land development is complete or released to the public.
Here's why...
More Choices When Buying New Construction Properties
When you invest in a new construction investment property in a new Edmonton neighbourhood, you'll reap all the benefits of a brand new property, including warranty.
You also have more choice in what type of home you invest in.
For instance, you could buy both sides of a duplex home, a section of townhomes, or group of suited homes creating your own rental community. Take a look at the different property styles to find the right real estate investment for you.
New Homes Designed With Investors and Tenants in Mind
Being able to add a garage or rental suite with a separate entrance is a major plus for people looking to invest in Edmonton's new construction real estate market. These floor plan modifications allow you to rent to multiple tenants, which means you can maximize your rental income.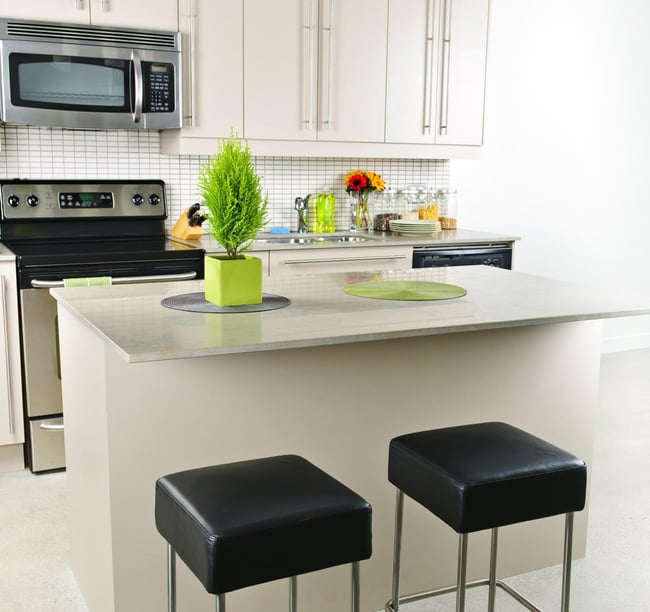 The new property you build will already come with the features tenants want. You won't have to spend time or money doing renovations to an existing or older building. Plus, you can be certain that everything is up to code and covered under a warranty.
At TriUrban, we know what features today's renters are looking for and can help you lock in a new investment property build at a great price so it increases in value even before you find tenants. We can help find the right lot to build the right home with just enough square footage to maximize build efficiencies, rental income and your monthly cash flow.
Capital Appreciation
When you buy a property in a new neighbourhood that isn't fully developed, it's normal to expect that not all the amenities will be in place yet.
But that's actually a good thing.
What this means is you can acquire an investment property at a lower price than if the house was in a fully-developed, established neighbourhood.
Since these new Edmonton communities are growing so fast, the amenities will be quick to show up, and your property will naturally increase in value.
Popular Locations
There's a reason the new developments along the outskirts of the city are selling out so quickly. People want to live there!
It's no secret that a community where everything is brand new - including schools, recreation areas, and more - will attract people seeking the best amenities. These are exactly the kinds of people you want as tenants.
TriUrban's team of professional investors knows exactly what will make a neighbourhood a good one for investing.
So we know which of the up-and-coming developments are the best ones, and that's where our new construction properties are.
Plus, we have excellent relationships with plenty of local builders, to ensure our properties are purpose-built and perfect for attracting the kinds of tenants you want. Let us help you with your investment property portfolio in Edmonton.
Originally published November 28, 2017, updated July 29, 2020