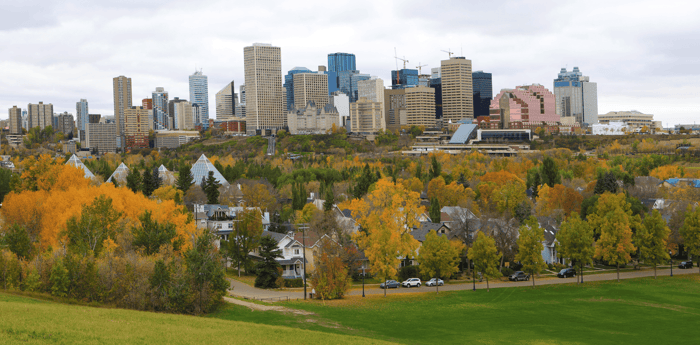 The key to successful real estate investing is building your empire in the right place at the right time. Big cities like Toronto and Vancouver have a lot of appeal, but it may be tough to find opportunities that can produce cash flow because of the high price tags.
Why is now the time to invest in an up-and-coming city like Edmonton?
Increasing Job Market
Stable Real Estate Market
Younger Population
Government-Supported City Growth
Current Buyer's Market
We might be a little biased, but we believe that Edmonton has a lot of qualities that make it perfect for investing, especially if you prefer the quality of new construction homes!
Ready to learn more about Alberta's Capital City? Keep on reading, then talk to us about acquiring your investment property here.
Increasing Job Market
There's no doubt that one of the biggest signs of the stability of a city is the presence of a strong job market. While the city has traditionally had a robust market in the natural resources industries - which can experience some ups and downs - other job industries have seen some gains, including construction, transportation and warehousing, and education.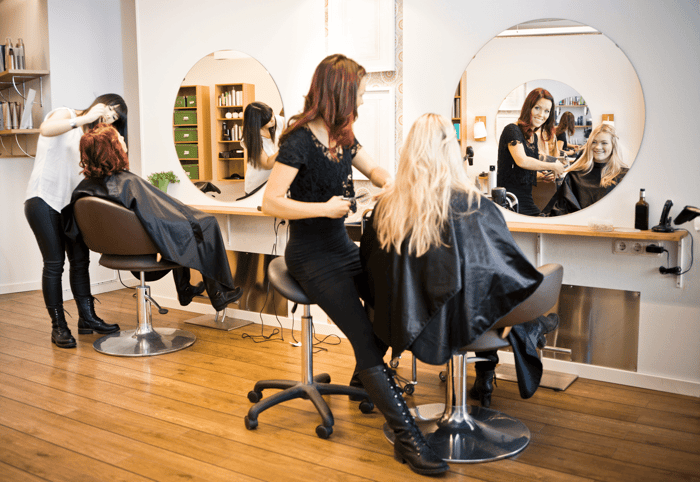 And as the population grows, there's also a greater need for professional service providers, which can include everything from hair salons to orthodontics.
The increase in available jobs attracts people from out of town, and Edmonton is seeing a wide array of people moving here from other provinces and even from other countries.
This is great news for real estate investors because these new-to-town people tend to be looking for rental units, and they tend to rent for longer periods of time as they try to save up a down payment and decide where they might want to purchase their forever home.
Stable Real Estate Market
You'll also find that Edmonton has a relatively stable real estate market. For the past 20 years, we've seen some slight fluctuations with a general upward trend in the value of real estate. This trend is far less volatile than what you'd find in some of the bigger cities.
Even better, we've been experiencing a bit of a slump in the market as traditional buyers adjust from the tighter mortgage qualifications introduced recently. This means that people are taking longer to buy their homes, and in the meantime, they're looking for quality rentals.
Younger Population
Compared to other cities in Canada, the population of Edmonton tends to be younger: the median is 36.3 years of age. As a real estate investor, you should take note of this trend. Again, this means you see a higher number of tenants here because younger people aren't quite ready to buy their first home. There will always be a market for your rental units.
Additionally, people in this age range are likely to be attracted to the types of units you can buy with new construction homes. Rather than large buildings with several small units - and not a lot of personality - the trend is for investors to buy properties that feel more like real homes: duplexes, townhomes, and detached homes with basement and/or garage suites. These styles allow you to have multiple income streams, but they appeal to people at different stages of their lives.
A single professional or college student might be looking for something like a basement suite, while a young married couple just starting a family will appreciate all of the space they might find in a duplex home. Furthermore, new construction homes are far more stylish than traditional rental units, and this means that tenants are willing to pay premium rent rates to live in a place that looks put-together.
Government-Supported City Growth
Edmonton's growth isn't spurred by consumer demand alone. The city's government is also focused on making Edmonton a great place to live. We see this in the strong commitment to expanding the public transportation options. There's currently a light rail train option in place, and it's expanding to reach neighbourhoods on the outskirts of town.
The city also invests in building new schools and maintaining parks and natural spaces. You'll find that almost every area of the city has a recreation centre that offers a space to workout along with programs for the kids.
There's a bit of everything in Edmonton, and this is a big attraction.
Current Buyers' Market
Finally, we currently have a buyers' market in Edmonton. Home prices are down, and this means that it's a good time to make your purchase. Doing this allows you to lock in the low prices before home builders start to adjust their prices to account for their increased building costs. This usually happens at the start of the new year, so you'll want to sign your contract soon.
Whether you already live in Edmonton or are thinking about long-distance real estate investing, Edmonton has what you're looking for. At TriUrban, we can help you every step of the way.