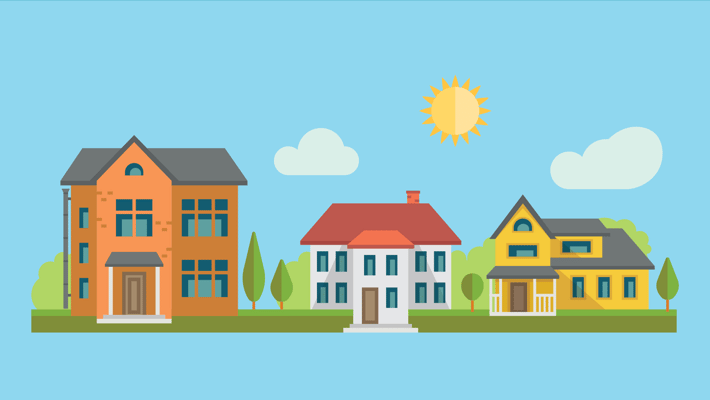 Every person and family has different financial goals and different reasons for them. Owning real estate can provide you and your family a steady income stream and a great lifestyle. Some investors will require 1 or 2 properties and others will require a larger portfolio.
But just how many will you need?
The answer, of course, is it depends. It depends on your financial ability to create or raise down payment capital, your time availability to manage your real estate and of course matching that to the money you will ultimately require to live the life you want.
We're here to help you make your decision.
Crunching the Numbers with a Quick Example
Each situation is different, but we think that it's best to start out with a quick example using some typical numbers. In general, we estimate that the average suited home will generate about $2,700 in monthly revenue, while expenses for that home - including things like property taxes, insurance, and a professional management company - will cost you about $735 each month. This leaves a monthly net revenue of $1,965 for a single suited home.
Of course, this net revenue can only be achieved once your mortgage has been paid out and, in the meantime, you will be required to make monthly mortgage payments which in today's market are approximately $1600 per month.
We'll use this figure throughout our example, but it's important to note that each individual property may bring in more or less income.
What's Your Goal for Monthly Revenue?
To determine how many properties you need to buy, you simply need to divide your goal by the estimated net revenue from our example. For instance, if your goal was $5,000 a month, you'd need three properties (3 x $1,965= $5,895 and you'd exceed your goal by $895). If your goal was $10,000 a month, you could get close to that goal with just five properties (5 x $1,965=$9,825).
It is most likely that rental rates will rise over time so by the time you get your mortgages paid off 15 years down the road, your monthly revenue will increase as well.
So, how many properties do you need to buy to reach your goals?
How Much Can You Invest Right Now?
Of course, on the other end of the spectrum, you have to think about how much money you can afford to invest right now. In general, suited homes cost about $480,000 to purchase, and lenders usually require you to have a 20 percent down payment on an income property.
That's $96,000 as a down payment on each income property you buy (assuming average costs). To purchase the five properties you'd want to generate almost $10,000 in monthly income, you'd need $480,000 in down payment capital to purchase those five properties.
Remember that real estate investment isn't an all-or-nothing venture. If you can only afford to start with one property, that's totally okay! Save up the profits from that property to purchase your next one, and so on. Don't get discouraged - there are several ways to raise down payment capital.
Other Costs of Doing Business
We listed monthly expenses at $735, but that includes the basics. There are other expenses that you may need to include as a property owner.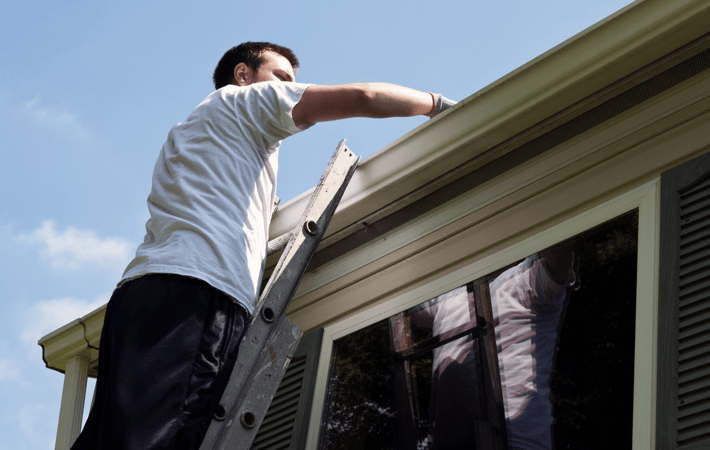 For instance, it's your responsibility to pay for the upkeep of the home, including things like maintenance and repairs. When a tenant moves out, you may have some minor repairs and cleaning to tend to before the next tenant moves in. These things are usually handled by your property management company, but they may or may not be included in their service fees.
Make sure you fully understand your responsibilities. Of course, you don't generally see a lot of repair issues with new construction homes. Any issues that may arise will most likely be covered under the new home warranty program, but any tenant damages or vacant holding cost should be considered up front. It's always a great idea to keep a good reserve fund on hand to weather any upcoming storms.
Building Your Real Estate Empire
Most people build up their real estate empire over time. The more properties you own, the more income you can create. It's a smart idea to take the excess cash flow or profits you're getting from your properties and reinvest them into new properties.
Another good way to increase your income is to increase the amount of money that you're putting toward the mortgage. Consider allocating any extra cash flow or profit towards mortgage principal reduction. It will decrease the amount of interest you will pay on the mortgage and decrease the amount of time to pay off your mortgage(s). Focus on paying one property off first. This will allow for more excess cash flow and profit to pay off the second property, and so on…
Once your properties are paid off you will truly enjoy the benefits of owning real estate!
At TriUrban, we love working with both new and seasoned real estate investors. If you're not sure where to get started and how to get the most bang for your buck, we're happy to walk you through it every step of the way.