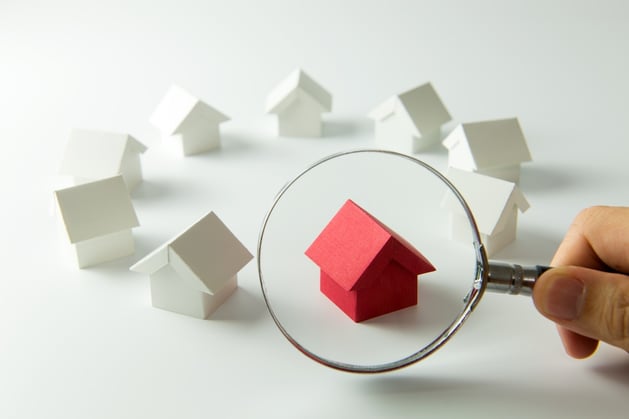 Once you've made the decision to invest in real estate, the next thing you have to decide is which type of property, and which location, to invest in. This can be a difficult and confusing decision to make, but luckily, you don't have to do it alone. TriUrban can make sure that you get an investment property that best suits your goals, and maximizes your potential ROI.
How can TriUrban find the right Edmonton investment property for you?
Team of Experienced Investors
At TriUrban we are proud to be Real Estate Investors helping Real Estate Investors. Our professional team has experienced all the ups and downs of real estate investment in Edmonton. We've already made all the mistakes so you don't have to!
Our experience investing, and working with investors of all experience levels means that once we get to know you and your investment goals we will know exactly the property that best suits you. Let our expertise be your lighthouse in the exciting and lucrative world of Real Estate investing in the Edmonton area.
Property Types for Everyone
Every income property investor has unique investment wants, needs, and goals. It's obvious that the same type of property isn't going to suit every person. That's why TriUrban has a variety of different property types available, so every investor can get the property best suited to their goals.
Every option offers different benefits, so no matter what you're looking for in an Edmonton investment property, whether that be maximum cash flow, low maintenance, or easy management, we have something to offer you.
New Construction Homes
You don't come to be known as the "New Construction Experts" for no reason. At TriUrban all of our properties are brand new, because we're certain new construction is the way to go for all investors. The benefits are just too good to think otherwise.
With a new construction home you get reduced maintenance, new home warranty, high potential capital appreciation, better tenants, and more. Read more about the benefits at the link below:
Related: The 4 Biggest Benefits of a New Construction Investment Property
Properties Purpose Built for Tenants
All of TriUrban's Edmonton investment properties have been designed top to bottom with tenants in mind. They are all made to be perfectly suited for renters, meaning you'll be doing less management and maintenance. Every investor can appreciate the value of easy-management investment properties, and that's exactly what you'll get with us.
The Best Investment Property Locations in Alberta
TriUrban has properties located in 3 of the top 5 cities in Alberta to invest in real estate, according to the Real Estate Investment Network's Top Alberta Towns report. Edmonton, Leduc, and Fort Saskatchewan are some of the best places to invest right now, according to REIN's long-term real estate success formula, and it's no mistake that TriUrban has chosen to offer properties in these locations.
Read more about why you should be investing in these three cities at the link below:
Related: Get a Property in 3 of Alberta's Top Cities to Invest in Real Estate with TriUrban
No matter how experienced you are as in investor, you can make your Edmonton real estate investment journey a successful one with TriUrban. We have the experience, property types, and locations that will set you up to meet all of your goals and get you a maximum potential ROI on your investment.
If you're ready to take the next step in your investment journey, fill out our onboarding form to tell us a little bit about yourself and we will contact you to take the next steps.