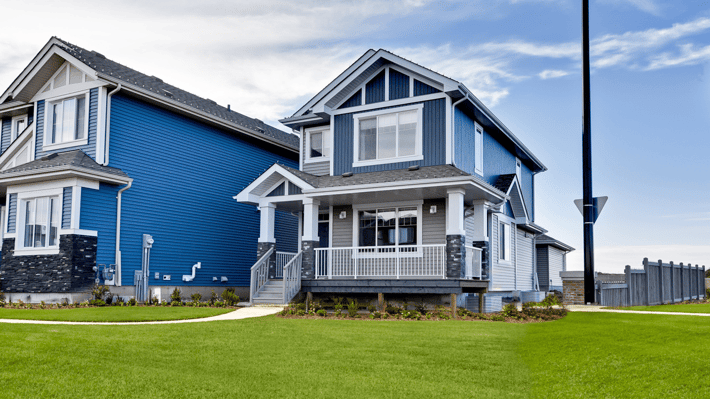 Have you ever thought of buying a home as an investment? If so, you may want to think about purchasing a suited home in Alberta. Owning a suited home comes with a lot of benefits you may not have considered. Check out some of the advantages and important considerations involved in buying and renting out a suited home.

What is a Suited Home?
A suited home is one house with a separate, legal secondary suite. This design allows the owner to rent to two tenants and create 2 income streams. The secondary suite is usually located in the basement, or sometimes above the garage.
Two Sources of Income
The major benefit of owning a suited home as an investment is that there are two sources of income. You're collecting money from two tenants. And, even though there are two separate living areas in your suited home, you can purchase the property by utilizing only a single mortgage. Plus they are much more convenient and economical than renting out two separate homes located in different areas of town.
Renting out your suited home means you get extra rental income to put toward paying off your mortgage sooner. If you go through a short period where only one of your suites is rented out, at least you're still getting income from the other suite and not left holding a vacant property.
An Appealing Home to All Types of People
Suited homes are gaining in popularity with investors, as they have so much to offer the rental market. They are more private and quieter than an apartment condo. Renters also love the fact that there is some yard space, and in many cases a garage. These types of homes usually also offer more square footage for a renter, and we all know space is important!
There are many considerations to take into account if you're considering a suited home as a real estate investment, so let's take a look at them.
The Location Does Matter
One of the top considerations is the location. Is the home located near businesses, shops, restaurants and schools? Does the neighbourhood feel welcoming with attractive surroundings?
Other questions to ask:
Are there playgrounds nearby for families with young children?
Does the neighbourhood have green space and/or walking trails?
Is there easy access to public transit and/or major roadways?
What kind of entertainment options are nearby?
Financial Requirements
Of course, you need to consider the financial requirements connected with owning a suited home. As the owner/landlord, you are responsible for the property taxes, property insurance (this is separate from renter's insurance, and that is up to your tenant to get on their own), management costs, building maintenance costs and, of course, the mortgage.
What You Need in a Suited Home
When looking at a suited home as an investment there are some key things that must be considered:
Parking
Your tenants are going to need to have a place to park. You want to make sure you have a spot for both of your tenants.
Does the home have a garage?
Is there a driveway?
Will they share?
Is there street parking?
Does one get the garage and the other has to park on the street?
It's always a great idea to have a designated parking plan for your tenants.
Mechanical and Home Systems
It's extremely important the suited home you're looking at has a separate air exchange/furnace system with separate heating controls for each unit. No one wants another person responsible for the temperature in their home!
You also want to make sure each suite has separate laundry facilities, so each tenant has their own laundry space. Stacking washer/dryer combos are a great solution for this as they can fit in a much smaller space than a side-by-side system. Common area laundry facilities are not a tenant favourite and most often don't offer the convenience to do laundry on your schedule.
The same goes for the mechanical room. A common mechanical room that is outside of both suites is ideal giving you or your maintenance man access at any time without disturbing any tenants.
Lastly, make sure each unit has its own smoke alarm, carbon dioxide detector, hood fan, and other important items for your tenants.
Soundproofing
This should be a top priority for you. One of the biggest concerns a possible renter has is noise from other tenants – which is why apartments have such a bad rep! Privacy is a key component for everyone and with a suited home it becomes even more important. When your tenant wants to enjoy the latest blood bath on Game of Thrones, they don't want to hear the hockey game upstairs.
Provide a Comfortable, Safe Home to Tenants
Though there are some costs associated with being a landlord, there are many gains as well. Not only are you boosting your cash flow by renting out 2 suites in your suited home, but you're also providing a comfortable, safe place to your tenants and their families.
Taking pride in your investment means doing all you can to make it feel like a real home to tenants for as long as you have them. Lastly, owning a suited home as a long-term investment is be an excellent opportunity as a real estate investment.