If you're thinking about getting involved in real estate, you naturally start by looking at the properties available in the area where you live. Sometimes, though, it quickly becomes clear that it might be hard to make cash flow if you're living in a hot or high priced market.
Fortunately, it's never been easier to invest in real estate long distance. No matter where you live, you can purchase popular, brand-new investment properties in other cities.
We believe that Edmonton offers a lot of great opportunities for long-distance investors. It has a thriving economy with real estate prices that are significantly lower than what you'd find in other major cities.
Learn more about this great city to find out whether it might be the right city for you to start investing in.
General City Layout with Diversified Economy
One of the hardest things about long-distance real estate investing is trying to find properties without knowing the lay of the land.
Edmonton offers a little something for everyone, with a bustling urban centre, well-connected suburban areas on the outskirts and cities with a small-town feel a little further out.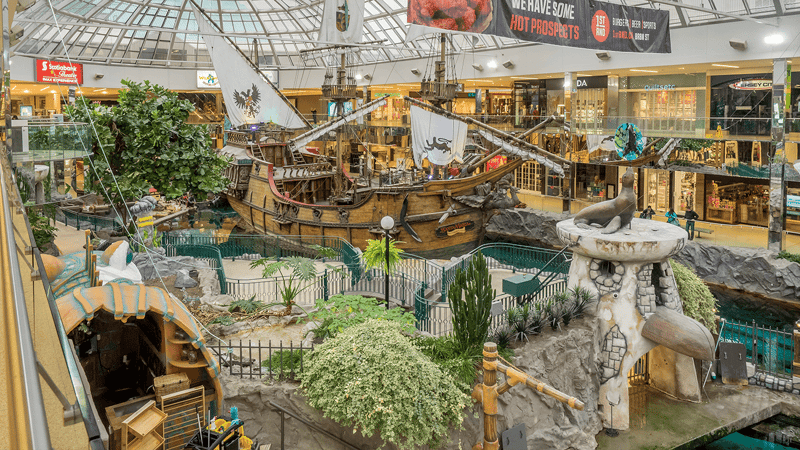 The southwest part of the city of Edmonton is known for its great shopping. There are a lot of stores here, including the West Edmonton Mall and the Windermere Shopping Centre. The Edmonton Airport is in the south part of the city, and nearby is the Nisku Industrial area. Many people who live in Edmonton work in this area if they don't work downtown.
The Industrial Heartland is a major hub to the Alberta Oil Sands with key infrastructure and developments for our Oil & Gas sector. It's located just a few minutes northeast of Edmonton. This area will no doubt be one of the largest contributors to employment in the Edmonton region over the next decade and beyond. For this reason, the rental housing market in northeast Edmonton is already starting to see increased demand and this is expected to be growing trend.
Also, just north of the city, is the Canadian Forces Base. This is another prime employer, and those who work here may be looking for homes in the northeast or northwest part of the city.
You'll also find "bedroom communities" to the west, northeast, and south of the city like Fort Saskatchewan and Leduc. These areas tend to have lower property taxes and bigger backyards, and the commute is a convenient one thanks to Anthony Henday Drive. It will connect you to anywhere you need to go within the Edmonton area.
Many people in Edmonton work in the health and education industries, and you'll find that there are schools and health centres in all parts of the city.
Let's not forget all our hard working friends that are employed in the technology, government, forestry sectors and of course agriculture putting food on Canadian dinner tables.
And of course, there's also the Trans Mountain Pipeline project underway, which will soon allow delivery of Alberta energy to global market igniting the Edmonton economy.
Variety of Investing Options
Edmonton also has plenty of home styles for real estate investors. You have the option of picking up an affordable resale home and fixing it up for your tenants or you could buy land or an old building in the city, tear it down and build a new multi-plex building.
One of the most popular choices, though, is to build a BRAND NEW HOME in a new community with your future tenants' needs in mind.
Popular property types that create significant cash flow in Edmonton are suited homes or homes with a garage suite. Long-distance Investors will be able to take advantage and make more money by renting out both parts of the home.
You can also take a look at the traditional single family home or a duplex as well.
All of these styles of rental units are especially attractive to tenants because they have a more modern look and often include "extras" like a private yard and parking. These homes are also often in attractive communities that have features like playgrounds and walking trails.
Tenants absolutely love renting these types of homes.
Steady Market
Edmonton has a quite stable economy and hasn't seen the same ups and downs seen in some larger cities. It has its traditional roots in the energy industry, but as the city has grown, so has the obvious need for all of the industries needed in a robust community: healthcare, construction, education, personal services, the arts, restaurants, and so on.
There's also always going to be a need for rental units. People want to rent while they're young and saving up for a down payment. Some move to Edmonton for work and want to rent until they're able to find a home to buy. Others want to downsize and rent a home during their retirement years. All of these people will be happy to have high-quality rental units available.
Help Is Available
When you're investing long-distance, you need someone who has their boots on the ground in the city to take care of anything that could possibly go wrong.
Fortunately, you're not the only one investing long-distance in Edmonton! You'll find that TriUrban has the knowledge and experience you need built into an easy and accountable process. We have helped hundreds of long-distance investors successfully and safely invest in Edmonton Real Estate. Edmonton is poised for major economic growth and is a great city for real estate investors to consider. Learn more about how we can help you get started by scheduling a call with us today.