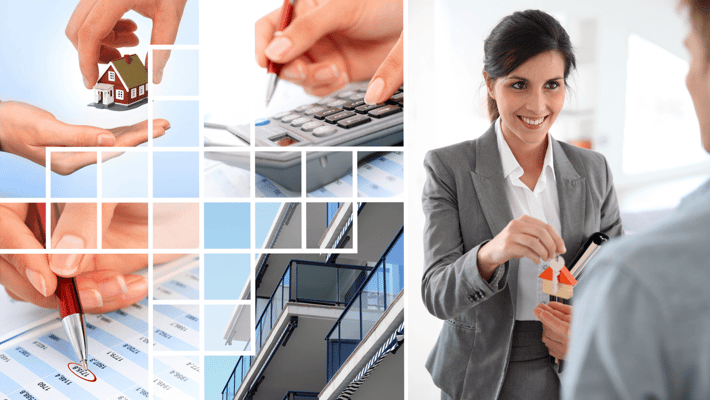 You already know that investing in real estate is a smart business move, but did you know you aren't limited to where you live?
In fact, it can be even smarter to invest in real estate that isn't close by. Sure, it's not quite as convenient to just pop in to see what the property looks like, however, you're still able to take advantage of the up-trending markets you can find elsewhere in the country.
Maybe you enjoy living near your hometown of Vancouver with all your friends and family nearby. Maybe you like the excitement of living in Toronto or being surrounded by your native French language in Montreal. Maybe you prefer the quieter lifestyle you have in a coastal town in Nova Scotia or a small prairie town in Manitoba. While these are all lovely places to live, they're not necessarily great places to invest in real estate.
With the right supports in place, you'll be able to make bigger profits by investing in real estate in an up-and-coming market like Edmonton.
Read on to learn more about how investing in real estate long-distance works.
Find a Well Connected Source
You'll need someone you trust with ties to the city you want to invest in, ideally a good investment real estate agent. Finding this person (or company) is probably the most important thing you can do for success.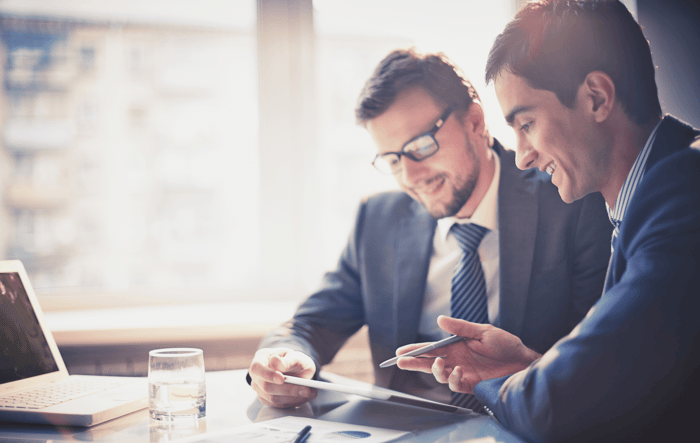 They should have intimate knowledge about the area — regional economic fundamentals, where are jobs being created, upcoming transportation and infrastructure development, understand and know what the typical tenant profile looks like (e.g. families vs. single professionals), where does that tenant profile want to live, and what type of home do they need and want.
If you want to invest in older resale homes, you'll need someone who knows which areas to avoid and someone who knows how to properly pre-screen the property. When pre-screening an older property correctly, you still utilize the above criteria, however, you should also have a clear picture of any required repairs or maintenance items that could cost you money before making an offer.
If you prefer new construction, find an agent that has understands the new construction process, know the difference in construction and build specifications and has a solid relationship with local home builders.
Ideally, this source will have all the local connections you need — a property management companies, mortgage brokers, lenders, lawyers, appraisers, inspectors, and more.
Look for a Company that's Worked with Long Distance Investors
When choosing a company to help you find investment property in an area where you don't live, it's better to work with a team that understands the needs of long-distance investors. This could be something as simple as respecting communication within different time zones, but it's also about understanding the unique concerns that long-distance investors might have. This person or team should be able to share multiple long-distance success stories and refer you to speak with some happy customers.
Use Technology to Help with Decisions
Not long ago, anyone considering long-distance real estate investing had to have someone local that they really trusted to be their eyes on the ground in the city they wanted to invest. Many investors even buy property sight-unseen.
Fortunately, technology now gives investors a lot more control. For instance, you could have someone on-site with a video camera, sending you the feed of what they're seeing directly. You get to actually look at the property you might buy without actually being in the city.
Virtual Reality Tours are another great way to showcase the exact property to a long-distance investor.
File Paperwork Online
Another perk of our connected world is being able to take care of the necessary paperwork online. No more fax machine or scanner nor will you have to travel to the location or pay next-day postal expenses just to get your papers signed on time.
Being out of town won't hold up the entire process. Everything is fast and easy for you to do online.
Make Plans to Visit the Site
While many investors choose not to visit their properties it is always a good idea doing so. It would be ideal to visit the property before offering but most commonly this is not possible. Most investors try to make a trip prior to conditions being waived but again sometimes not possible. In these cases, it is important for your person or team to gather and place all the information in front of you so you can make an informed decision.
Visiting the area also lets you meet the people you'll be working with, in person, so you feel an even greater sense of trust. Once you better understand the area and the people you'll be working with, it's easier to buy additional properties without the travel.
Get the Opinion of a Trusted Property Manager
Your property management company will handle virtually everything related to your investment properties. They'll find the tenants, handle the maintenance, and make repairs. Naturally, you may want to get their opinion on any property you purchase. It is important to understand any objections they deal with when placing tenants and you will want to make sure you incorporate as many solutions for them as possible with your purchase making it easier for your property manager to place fantastic tenants.
Most property managers will specialize in and area and/or property type, have different fee and service structures, handle accounting differently and possibly collect and distribute your funds differently. It is important to interview as many as needed to find the right fit for you and your properties.
Investing long distance can be easy when you work with a company you trust. At TriUrban, we have vast experience working with long-distance investors just like you, and we're ready to answer any questions you might have. Many of our previous clients really don't have to do much at all, we take care of it for them! Give us a call to get started in the hot Edmonton market today!