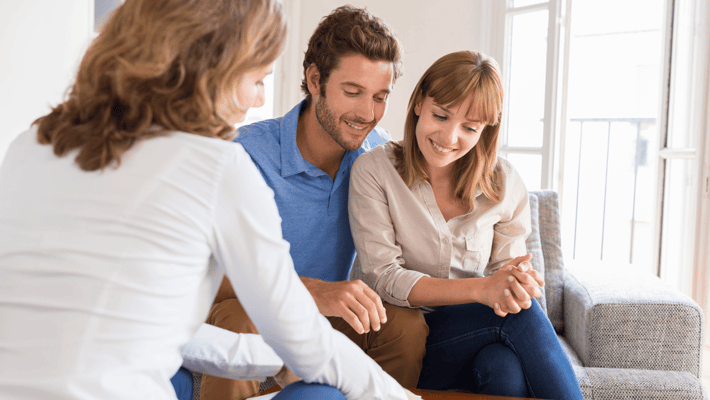 Buying a new property is exciting, but if you want to get the best value for your hard-earned dollar, it's best to hire a Realtor experienced in new home construction. It really is the most secure way to buy or build a new home.
Whether you're upgrading to a larger home, searching for a place to park some cash as an investment, or buying a new home for the first time, you need a partner in the real estate business to help make the best and safest deal. Buying a new home is a super exciting experience and one of the biggest expenditures you'll ever make, but it can also be a risky venture - especially if you try to navigate yourself with a builder direct.
To avoid making common new homebuyer mistakes and potentially losing your investment, it really is a solid idea to use a knowledgeable Realtor that specializes in new homes; to not only guide you through the process of finding the right home but also to negotiate with builders and sellers and protect your interests.
So what can (and should) you expect from your Realtor? Read on to find out!
Help You Locate a Home That Best Suits Your Needs and Your Budget
Dreaming of that three-bedroom, two-bath home with an attached garage and playroom for the kids? Want to find that perfect investment property? Finding it in today's market can be like looking for a needle in a haystack. Sure, you can search the classifieds or surf the web, but a pretty picture won't give you any details about the neighbourhood or the builder.
Because your realtor has access to the Multiple Listing Service (MLS), they can search through thousands of potential properties to narrow the search and find a property that meets your needs in a neighbourhood you'll be happy to call home.
Your real estate agent has a definite advantage when it comes to market knowledge and access to information. Builders and private sellers don't always have access to MLS listings and your choices are limited to their existing inventory. Knowledge is power and a realtor's knowledge is invaluable when searching for a new house in Alberta. Another advantage of having access to the MLS system is your Realtor can get you a list of comparable properties to review prior to offering so you can feel secure your offer price of your new home is at market value.
Another big benefit with a Realtor is that they can show you more options from other builders as well. A sales rep for a builder isn't going to show you something from the competition. But a Realtor has no conflict of interest there, so you can see options from a variety of home builders.
Help Write and Present a Strong, Competitive and Safe Offer
Realtors are required by law to practice their profession within the rules and regulations set forth by the Real Estate Council of Alberta and maintain fiduciary duties to their clients. As such, they are adept at writing sales contracts that protect your interest. Look, let's be honest here. Home builders are NOT obligated by law to represent your best interests. Neither are their sales staff. They are there to sell the product. That's not to say they aren't going to work with you, but that's the bottom line. They are there to sell. Period.
With a licensed real estate agent, standard clauses and special stipulations are reviewed with care to ensure that your offer is fair, legally binding, and free of surprises. As an agent with your best interests at heart, Realtors also ensure that the contract for your new home is done with an AREA (Alberta Real Estate Association) contract, which is designed to protect you the consumer. Most home builder contracts are designed in the builders favour and don't offer you much recourse or security as the buyer.
Safeguard Your Deposits
Once you find a home you love and make an offer, you will be required to pay a cash deposit as part of your purchase contract. A Realtor will hold your deposit in a brokerage trust account for safekeeping and is fully refundable if your offer is not accepted or conditions are not satisfied.
So why does that matter?
Well, with a builder, your deposit is most often put directly into the builders operating account. Not the same thing. With a Realtor, all deposits and monies owed to the builder are transferred at closing through your lawyer and the legal conveyance process and never hit the builders account until it's a done deal.
Realtors are Licensed Professionals
Using a Realtor that specializes in new construction homes will give you peace of mind knowing your real estate transaction is handled professionally, legally and with your best interest top priority. Working with a qualified, licensed Realtor to purchase your new home will ensure that you are being represented in a legal manner and that your hard-earned dollars are not only well-spent but also well-protected!
And don't be fooled that you are saving the commission by not using a Realtor! The home builder staff get a commission on their sales too. That could be the sales manager, the area manager, the show home staff - just to name a few…
Before You Decide to Buy Your New Home
Before you sign on the dotted line, consider working with a qualified Realtor that specializes in new home construction. You will need a trusted, friendly partner to help navigate the twists and turns of purchasing a new home. From choosing the right home in the right neighbourhood near schools, shops and work, to writing and negotiating a contract with builders, your realtor has your best interests at heart.
Some other items you may not have considered, or even known about:
If there are seasonal items involved in your purchase like landscaping and fencing, that are not completed by the time you take possession - common with a new build, your real estate agent will ensure there are pre-determined hold backs are in writing BEFORE any conditions are waived.
It is a new home but it is cheap insurance and a good idea to get a professional property inspection. Your Realtor can help arrange an independent 3rd party home inspection for you.
At TriUrban Real Estate, we specialize in selling new construction homes, showing you ALL of the available options and working for you. Your Realtor should be there every step of the way - from writing a good contract, to closing the sale and handing over the keys, and that's exactly what TriUrban does.