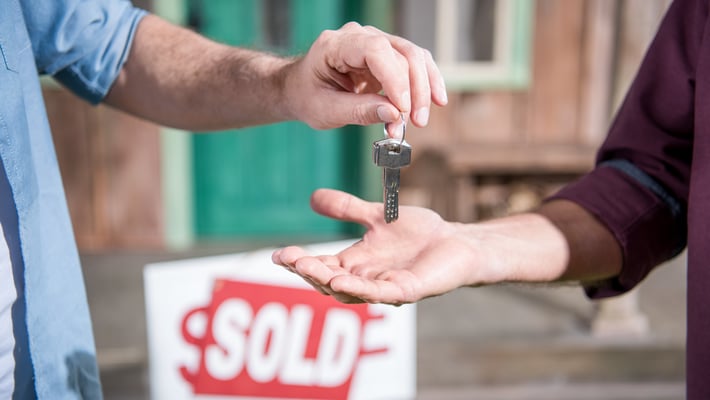 One of the first and most important decisions you need to make when buying your first or next home is whether you will buy a new home or choose a resale home. While each option comes with its own perks, there are several distinct advantages to buying a new home.
When you buy a brand-new home, you can count on quality construction, minimal maintenance, modern features, home warranty protection, and more. Here are four benefits of buying a new home you may want to consider.
Avoid Unpleasant Surprises Later
When buying a home, it pays to look to the future when you may decide to renovate or upgrade your home. A resale home comes with some degree of uncertainty. Was the home maintained? Were repairs and additions done to code? Will the home meet current code guidelines down the road if you decide to renovate or add an addition? Unfortunately, renovation suprises like outdated electrical systems or hidden water damage can add to your renovation costs. Even if your home was well built when it was new, codes change over time.
New homes are subject to several building codes, municipal and warranty inspections from start to completion. With a new home, you know there are no surprises lurking in your walls. You can be sure every element of your home was built to code and there are no issues waiting to be discovered later.
Minimal Maintenance and Repairs for Years
Resale homes don't just come with the potential for hidden problems: some of the issues may be apparent soon after you move in. It isn't just the home itself that has been used, after all; the plumbing, electrical, heating, and cooling systems may be many years old as well as the roof, appliances, and fixtures. You have no way to know how well the home and its systems have been maintained.
You may be able to offset this risk a bit by completing a professional property inspection to find out the age and condition of the roof and mechanical systems in the home. A furnace that is only five years old should have several years of life remaining if it's been maintained and monitored. When buying an older home at a lower price be sure to consider and be prepared for any expenses in the form of necessary repairs or deferred maintenance over time.
A new home comes with years of worry-free use and dramatically reduced maintenance needs. You can rest easy knowing everything in your home is new and in good, working order, requiring no more than routine maintenance for many years.
Easy to Customize the Details of Your Home
A resale home can be a great choice if you're flexible with your wish list and you're comfortable with a home that was designed around someone else's aesthetics and lifestyle. After all, you can renovate and customize a resale home after you move in or over time. Just make sure you are considering the big picture: renovations later means loud, time-consuming construction, a variety of design limitations, and higher prices than customizing new construction. Structural changes, in particular, can be cost-prohibitive after a home is complete. Moving doors, adding a fireplace, or adding a garage during construction can be much easier.
A new home gives you greater freedom to customize virtually every detail of your new home. Choosing these elements before the home is built is typically easier and more affordable than making changes to an existing structure later. Here are just some of the areas you can personalize your new home:
Interior paint colours
Floor plan to fit your needs, such as a master suite on the main floor
Built-ins or specialty upgrades like a pet wash station, wine storage, or a customized kids playroom
Lighting, plumbing fixtures or air conditioning
Cabinetry, countertops, and appliances
Smart home technology, sounds systems, theatre room
You can truly make a new home your own from the very beginning and within your budget rather than living with or paying for the upgrades and finishes someone else chose for their home. There's an added bonus to making these changes to a new home rather than a resale home: they'll be covered by your new home warranty.
Home Warranty Protection for 10 Years
When you buy a resale home, you have to consider how well the home and its systems have been maintained and how long until something needs to be repaired. A major benefit of buying a new home is it comes with new home warranty protection for your peace of mind.
Under the Alberta New Home Warranty Legislation you are protected against defects with 1-2-5-10 coverage:
1-year protection on Labor and Materials - This takes care of finishes throughout the home, including any defects in flooring, paint or trim.
2-year protection on Distribution Systems - This primarily covers defects in labour and materials related to heating, plumbing and electrical systems.
5-year protection on the Building Envelope – This covers the exterior shell of the home, including the roof and walls.
10-year protection on Structure - This covers the key structural components of your home, including its frame and foundation.
Resale and new homes each have benefits and choosing between the two is a big decision you will need to make. Neither option is best for everyone but make sure you consider more than just the initial cost. If you only focus on the list price of the home, you may be signing up for repairs and renovations, some of which may be in the near future. A new home can give you a worry-free home customized to your precise needs and style with valuable home warranty protection for additional peace of mind.