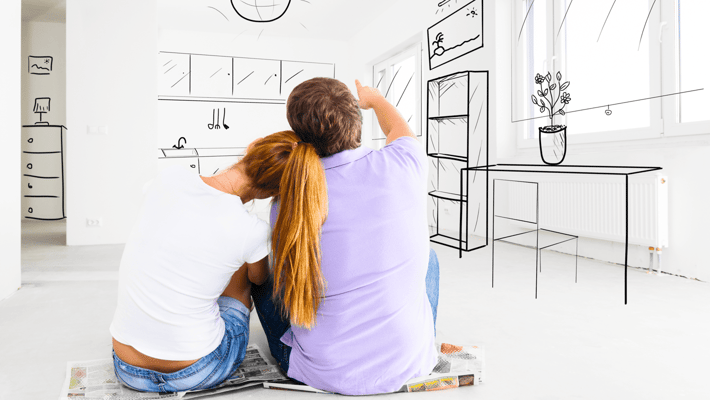 Is it time to buy a new home and upgrade your lifestyle? Maybe you're thinking about making a move but haven't decided yet. People upgrade their living circumstances for a wide variety of reasons. The following are some common reasons why people upgrade to a new home.
If you identify with any of these reasons, it may be time to make your big move!
Changes in the Size of Your Family
When you think of a change in the size of a family, you may picture a new baby. If you have a new baby or are expecting soon, then it makes a lot of sense to put your current home up for sale in order to buy a brand-new home with a nursery and plenty of space for a growing child.
But there are other things that can change the size of a family.
You may have a grandparent or an adult child moving back in with you. A home with a guest suite or a room on the main floor would be ideal for a relative, whether that person is staying for a long or short period of time.
If you are getting married and becoming a blended family, a brand-new home with more bedrooms and living space is an excellent idea. A bigger kitchen, family room and an adequate number of bathrooms are all going to make life easier for a newly formed family!
A Desire for a More Energy Efficient Home
Another common reason why many families upgrade to a brand-new home has to do with energy efficiency. The air conditioner, furnace, dishwasher, stove, refrigerator and even the water heater are all going to be modern appliances designed to use energy in the most efficient way. Owning energy-efficient appliances will save on your household's budget.
A Need for More Space for a New Business
A new business is another reason why a person upgrades into a new home. Perhaps you've started a catering service and you need a bigger kitchen to prepare your unique culinary creations. Or, maybe your new online shop has really taken off and you require a home office to keep all of your records and files organized. A brand-new house is going to accommodate your family as well as your business.
If you create your own works, you need space for your creative endeavours. Maybe you're a painter who sells original art online. Or, you find antiques at yard sales and auctions that you upcycle and then sell online. You need the space to store these items until they are sold. A brand-new home with an extra room and even garage space would help you start off your business on the right foot!
A Desire for a Fresh Start
Getting a brand-new home gives you the opportunity to completely change your surroundings. It's easy to get into a rut when you live in a house for many years. You see the same people, shop at the same stores and participate in the same activities. Moving into a new home in a different neighbourhood means you'll be shopping at new places, seeing new faces and trying new activities!
Perhaps you've lived next to the same people for ten or more years. Starting over in a brand-new home means you get a whole new set of neighbours you can get to know; new friends to make.
You Want to Live in a Safer, More Appealing Neighbourhood
Has your current neighbourhood changed a lot since your family moved in? Perhaps you feel your community isn't as safe as it once was. Or, the people who have moved in over the years are not caring for their homes and property the way previous owners did. Changes like these in a neighbourhood are all good reasons to consider moving to a new home in a different area.
Maybe you love the thought of living in a neighbourhood with more green space and imaginative landscaping. The area surrounding your new home is worth just as much careful consideration as the house itself.
Other reasons for moving to another neighbourhood:
Access to better schools for your children
More open, green space for your family to enjoy
Access to more playgrounds and safe parks in the area
You Want to Add Convenience to Your Work and Family Life
Moving to a brand-new home can bring an element of convenience into the lives of you and your family. For instance, you could choose a neighbourhood and a brand-new home located close to shopping centres, medical offices, restaurants and more. You'd spend less time travelling to the grocery store, dry cleaners and other businesses and more time with your family.
Landing a new job is another common reason why people upgrade to a new place. Making this type of move can shorten your commute time to and from your workplace. Not surprisingly, spending less time on the road and more time doing what you like to do at home is extremely appealing to most people.
Finally, think about what getting a brand-new home could do for your family. Contact our knowledgeable team at TriUrban and let us help you bring your visions of a dream home into reality.