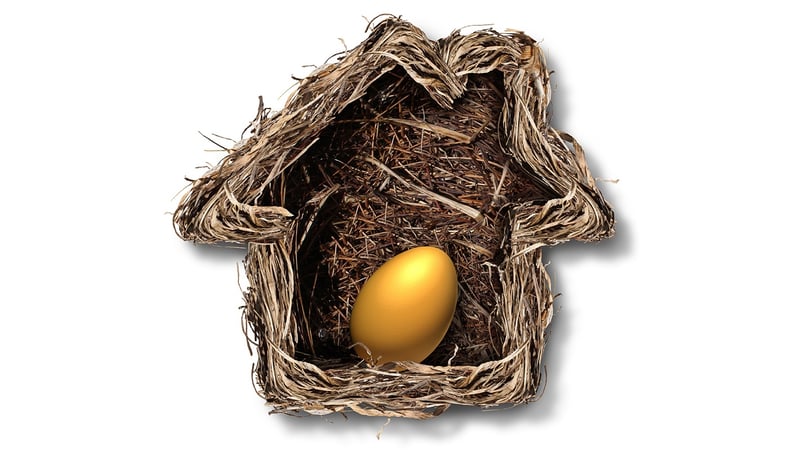 It's smart to think carefully about how you invest your money. Many people feel that putting it in the stock market seems like a "safe" and easy investment.
We think there's nothing quite like investing in something tangible like real estate. Sure, it requires a bigger upfront investment than the average mutual fund, but you'll be able to reap big financial and emotional rewards from your real estate investments.
Learn more about all of the reasons why investing in real estate makes sense.
Wealth Generation for Your Family
Everyone wants to leave something behind for their children when the time comes. With income properties, you have something very valuable to pass on.
Your children can decide to take an active role in the management of the properties, turning it into a business they run and reap the continual benefits from. Alternatively, they can leave everything up to a management company and simply collect the monthly cheque.
Either way, being able to pass down real estate investments gives you the security of knowing that your family will be taken care of for years to come.
Wealthy families have been passing property down to their children for ages. Why shouldn't you be the person who starts this tradition with your own family?
Long-Term Advantages
The financial markets can take big and sudden hits. Overnight, a person could lose a significant amount of their wealth.
This just doesn't happen in real estate.
Sure, there are ups and downs. You occasionally hear about a real estate bubble bursting and you will see some down markets and price corrections. But the real estate market is generally quite stable and has historically proven to hold strong long-term.
People Need Homes
Some people think of real estate investing as "flipping" homes. If you've got the skills to do the renovations, it could earn you some quick cash.
Long term wealth, however, is created by owning and renting out properties.
There's always going to be a market for rental properties. Yes, many people dream of owning their own homes, but renting is the perfect choice for a large number of people, including those just starting out, retirees, and people who are new to the area.
You will always have people looking to rent a quality house, which is just one of the reasons we recommend new construction as investment properties.
Once you have those tenants in your property, you earn from their rent payments month after month.
General Upward Trends
While we can't guarantee that your property will always increase in value, it's definitely true that the real estate market has an overall upward trend.
Now, it is possible to lose some money if you sell only a few years after you purchase a property, mostly due to fees and the way that mortgage payments are amortized. However, you can be reasonably certain your property will retain its value as long as you keep up with the maintenance on the property. There is a very good chance it will increase in value.
This is especially true when you buy new construction investment properties. As more amenities are built around the neighbourhood and it becomes established, property prices tend to rise. As a bonus, you have much less, if any, maintenance to worry about!
Leveraging Money
When you purchase real estate, you can use 80% of the bank's money to make that purchase.
To put it another way, if you invest $100,000 in the stock market, you have $100,000 in the stock market. But with a $100,000 down payment, you can own a $500,000 investment property! A 10 percent increase on that stock investment is only going to bring in $10,000, but a 10 percent increase on your real estate investment earns you $50,000.
Real estate is the clear winner here.
Furthermore, you're going to be using the money from your tenants to increase the equity in your property each month. Once you make your initial investment for the down payment, you shouldn't have to put any more of your own money into paying for the home. After the mortgage is paid off, you get to keep the full amount of the rent, minus any expenses.
More Options
As a real estate investor, you have more flexibility and more control over your investment. And as time goes on, even more options open up.
For instance, you'll be able to use the equity in your property to purchase more properties.
Having equity in properties also gives you power during those economic blips. You'll always be able to borrow money from yourself, and you've been given that advantage all while using other people's money.
Investing in real estate is a long-term strategy that can really pay off, but you have to get started somewhere. Our experts can help you explore all of your investment options so you're sure to get off on the right foot.