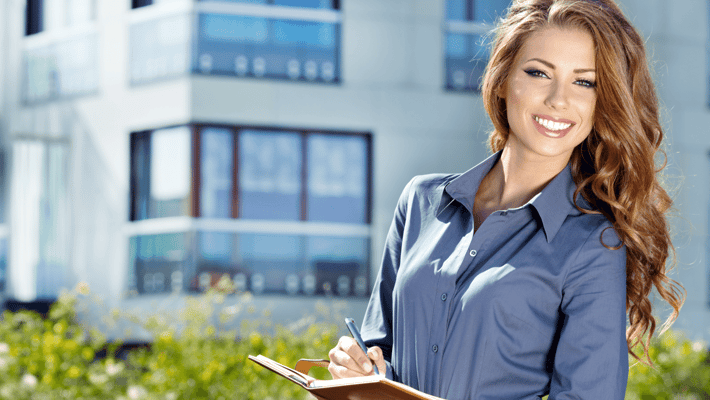 Real estate investment is a lot easier when you hire a property management company to take care of all the little details. Sure, you have to pay for their service, but you get to be pretty hands-off with your investments.
Of course, hiring the right property management company is essential. You want to know that they're taking good care of your property and that everything is flowing smoothly in a way that will match your investment lifestyle.
How many properties do they manage?
What is the tenant screening process?
How do they advertise?
What is their showing availability?
How do they collect rent from tenants?
When and how will they send your payment?
How do they approve repairs?
What is their response time for tenant inquiries or concerns?
How often do they complete property walk-throughs?
Do they manage similar properties to what you are considering?
Do they have any owner and tenant testimonials or reviews they can share?
We've put together a few questions you should ask before you hire a property management company.
How Many Properties Do They Manage?
There's a tricky balance here. On one hand, having a lot of properties to manage shows that they're a capable company with experience behind them. On the other hand, having a lot of properties could cause you to worry that they won't give your properties the attention they deserve, especially if you're one of the "smaller" investors they work with.
Ideally, you want a company that manages a large number of properties with a single point-of-contact that handles your properties. This single point of contact will be the most important relationship with your management company.
What is the Tenant Screening Process?
Good tenants keep the money flowing in. How will the company evaluate the tenant? Do they look at credit scores? Do they require proof of a job and consistent employment history? Do they ask for references and check them? These types of background checks can weed out some people who might not be desirable.
How Do They Advertise?
You want the company to advertise consistently so you don't have your properties sitting vacant, but you also want to look closely at how and where they advertise and any associated advertising costs passed along to you.
Additionally, different types of online or print advertisements are more likely to attract different types of tenants (e.g. young professionals vs. retirees vs. families). Make sure their advertising efforts will attract the tenant profile you want.
What is Their Showing Availability?
How will they show your properties? Are they only open during weekdays or can people look at your home during evenings and weekends? Ideally, you want a company that regularly does showings, and is as available as possible, including evenings and weekends. People who work full-time jobs can't always take time off to check out potential rentals.
How Do They Collect Rent From Tenants?
Management companies collect rent in different ways. Online payments, e-transfers or automatic withdrawals might make you feel more confident that you'll be getting on-time payments from the tenants and reducing the chance of insufficient funds.
When and How Will They Send Your Payment?
You need to get paid too! Ask them how the payments are issued to you. Will they occur monthly or quarterly? Will they send a cheque or deposit the money directly into your account? What costs and fees are deducted from the rental income amount?
How Do They Approve Repairs?
And what is their approval limit without consulting the owner? Repairs are inevitable, and as the property owner, you'll be responsible for paying for them. However, you also don't want to be bothered to approve minor repairs. Most companies have a certain limit — such as $1,000. If the repair is less than that, they'll proceed. If it's more, they'll contact you first.
What is Their Response Time and Process for Tenant Inquiries or Concerns?
Happy tenants stay longer, and replying to tenant inquiries and concerns as quickly as possible keeps tenants happy. In general, you probably want to look for a company that will respond to tenants in less than 24 hours and keep a rolling record of activity and communication with tenants.
How Often Do They Complete Property Walk-throughs?
A property walk-through helps you to know that your tenants are taking good care of the property. Completing a walk-through in the spring and fall is a good template. This allows you to address seasonal items like downspouts, hose bibs, furnace filters and making sure any required maintenance items are completed prior to the change is season and weather.
It's also a great opportunity to ensure the property is safe and your tenant is following the rules and enjoying their home. Of course, too many walk-throughs will feel invasive to most tenants and could cause them to look for a new rental unit. Find out how often your potential managers do this, and what the schedule is like.
You also want to confirm what they look for. A simple in-and-out isn't going to cover it. They should look a little deeper, and make sure everything in your property is as it should be.
Do They Manage Similar Properties to What You are Considering?
You want confidence that the company can manage your property well, and this means you want to see that they have experience working with similar type properties. For instance, if they've always handled large multi-unit apartment buildings, they may not know what to do with your duplex or suited home, and they may be attracting the wrong type of tenant.
Do They Have Any Owner and Tenant Testimonials or Reviews They Can Share?
It's helpful to talk to the people they've worked with — both other property owners and the tenants who have worked with them. Don't be shy about asking for references. After all, they're responsible for the day-to-day operations of your business.
Take the time to find a property management company that fits well with your goals. It's up to you to check out all of your options and thoroughly vet each company.