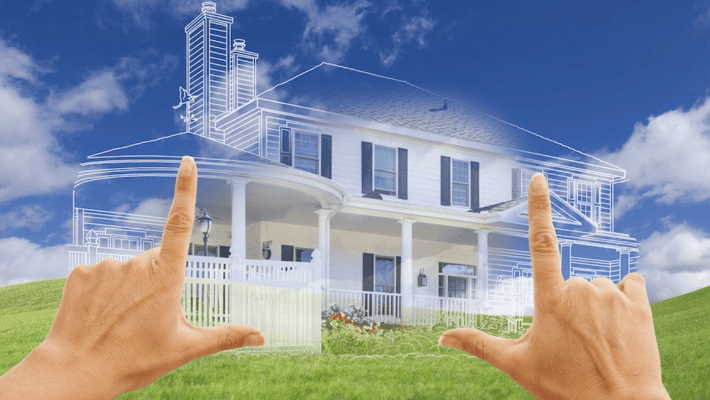 When it comes to buying a new investment property, one of the first decisions you'll have to make is whether to buy a brand-new home or a pre-existing home. There are pros and cons to both options, but ultimately we feel that especially when it comes to long-term investment, the benefits of a new home far outweigh the down-sides.
Let's take a look at some of the major benefits that a new construction home will have over a previously-owned home.
Reduced Maintenance
One of the biggest and most obvious benefits of a new construction home is that it doesn't require any initial maintenance - everything is ready to go as soon as you take possession! You can get straight to moving in tenants and making money.
Not having to deal with wear-and-tear related repairs also reduces the time you need to spend managing the property. That means a greater ROI for you, and less stress as you know everything is up to current building standards, codes and safety regulations.

New Home Warranty
The other advantage of a new build is that you'll be covered by the new home warranty program in Alberta. With this warranty, you can rest assured that if anything goes wrong you'll be covered:
up to a year on materials and labour
two years on the heating, electrical and plumbing systems
five years on the building envelope
ten years on the structure of the building itself
Better Tenant Relationships
If you're still wondering whether a new construction investment property is right for you, consider the kind of tenants it will attract. Homes that have modern features and premium upgrades are known to attract high-quality tenants that don't mind paying higher rents.

What is a High-Quality Tenant?
High-quality tenants are often families or young professionals with stable employment and involvement in the community. They care about the condition of the property and will want to keep it in good shape. This is exactly the type of person you want to have in your properties.
These folks may have tried to purchase a home but due to the mortgage qualification rules, they aren't able to so at this time. They need to rent and would like to rent a nice new home, like the one they would have bought. Their next step is most often into homeownership, but they need a few years to save up for a down payment or pay off some consumer debt allowing them to qualify for a mortgage.
Because of this, these families have longer tenancies reducing your tenant turn over costs like cleaning, repairs, advertising, showings, tenant screening and vacant property holding costs.
Better Neighbourhoods
Another way to attract better tenants is to be in a great neighbourhood. Resale homes sometimes have advantages because they're in developed neighbourhoods, but often, those neighbourhoods have reputations of being run-down or not being conveniently located to amenities.
In contrast, new construction homes are in up-and-coming neighbourhoods. They typically have amenities like open green spaces, playgrounds, and walking trails. All of these attract a better type of clientele. Commercial retail centres love new developments as well because they know it means an influx of new clientele.
New neighbourhoods tend to be on the "outskirts" of the city with less traffic and less noise. To go along with that, these neighbourhoods fill up with other families! Your tenants will have tons of new neighbours just like them.
Time to Possession
Usually, you can take possession of a resale home quickly. If you have enough money for an outright purchase, you could even have it within a few weeks. If you need a mortgage, it will still only take a month or two. A resale home that doesn't require a lot of repairs could be rented out quickly.
New construction homes typically take around eight months to build. A major benefit in today's marketplace is you can lock in your price today and not take possession or pay for the home until next year's spring/summer market when tenants are on the move. It would only make sense to have your property ready for occupancy when tenants want it.
Capital Appreciation
Sometimes when you buy a new construction investment, the home hasn't even been built yet or isn't quite finished.
This can be a huge benefit to you, because of capital appreciation.
When you buy a home that isn't built yet, it's usually in a developing community. You're buying before all of the services and amenities of the neighbourhood are built. This means you're getting into that market before price increases due to the area's maturation. In a short time, your Edmonton investment property will be worth significantly more, without you having to do a single thing!
Resale Homes
Resale homes aren't without their own set of benefits. However, the cons that come with a resale home, well... that's a longer list. A lot of the features today's renter is looking for are more easily found in a new construction home.
That's not to say resale homes can't fit the bill as a good investment property. There's just usually more work, money, and time involved to get the place to where you want it to be and maintain it that way.
How Can We Help You?
TriUrban's team has a lot of experience investing in Edmonton properties. We know all about the many benefits of new construction investment properties, which is why we bring their value to each and every client who takes their real estate investment journey with us.
Want to know more about the benefits of new construction, or how TriUrban can find the right property type for you? Think you might want to ditch your older investment properties and trade up for something with a little more shine? Contact us - we'd love to help.
Originally published Oct 31, 2017, updated July 8, 2020