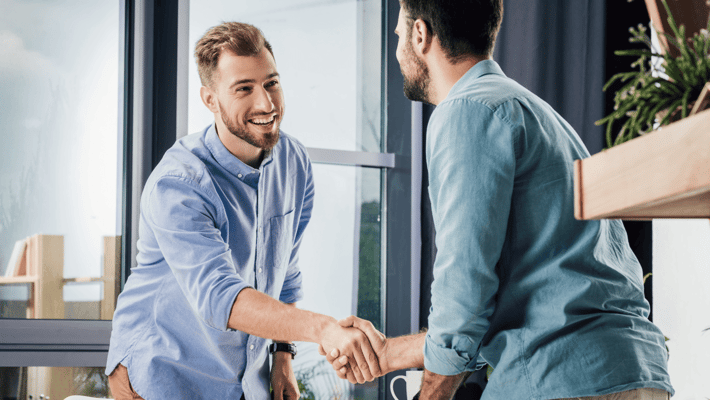 After giving it a lot of thought, you've made the decision to invest in real estate in Alberta. You're already interested in Edmonton and some of the surrounding areas, and you're curious about which types of homes are a good choice for an investment property.
Now, you'd like to find an investment real estate agent to help you put things in motion. Check out some essential qualities to look for in a first-rate Realtor who deals with investment properties.
Personal Ownership
Do they own, or have they owned, real estate themselves? It's a smart idea to go with a Realtor who owns investment property. The person has hands-on experience you can benefit from as you go through each step in the process.
Plus, when you ask them questions, the answers are based on practical experience, not just theory. That kind of experience is a gold mine, whether you're a first-timer or have a lot of your experience.
Success with Property Investment
A Realtor who owns investment property can share their own real estate plan with you. This is a great way to find out whether they're on track to success. A couple of points to consider in their real estate plan:
Has their investment property been occupied on a consistent basis?
Are there properties performing well?
Are they on schedule with their investment plan?
An added benefit of this is now your agent can help you come up with your own real estate investment plan.
Experience with Tenants
If you work with a Realtor who owns investment property, inquire about the extent of their personal experience with tenants. How often are they called by tenants to make plumbing and other repairs around the house? How do they screen new tenants? What tenant profile do they focus on? Ask them how often do they talk to their tenants, either on the phone or in-person.
A Realtor with this kind of experience is able to give you an accurate picture of a landlord's responsibilities.
An Understanding of the Market
An understanding of the current market is essential in a real estate agent, even more so when it comes to one who is helping you with investment property. You have questions and they need to have the answers.
Does the person know if home prices are rising or falling?
Are they aware of mortgage interest rates?
Are they aware of the local Economic Drivers?
Is the area you're considering a good choice?
Are there in tune with the current rental market?
The answers to all of these questions and others all affect your investment. So, any Realtor you work with needs to have a firm grasp on the current real estate market.
Experience with Analyzing Properties
This is another area where having a Realtor who understands investment properties benefits you. They have the experience of analyzing properties to maximize your investment. A typical real estate agent doesn't look at the same qualities in a potential property that an investment agent would.
If you're considering a Realtor who doesn't own property, ask them how they analyze an investment property. There are many things that go into a thorough investment analysis. Some examples include:
The effect of vacancies on an owner's monthly expenses
The five-year return on investment (ROI)
Percentage of rent paid for property management
Repair and maintenance costs
The debt coverage ratio (DCR <- more on this in just a minute)
This happens to be one of the ways TriUrban really stands out. We have a strict and detailed screening process for investment properties and how we pre-qualify them. We look at a variety of factors including:
Location
Property types
Property conditions
We also do the numbers for you. So when you're researching possible agents to consider, make sure you find out if and how they run the numbers for an investment property. It's not simply just "does the rent cover the mortgage payment?"
Knowledge of DCR
We mentioned the Debt Coverage Ratio, let's get into that a little bit more as it's pretty important.
The Realtor you choose to help you acquire an investment property must understand Debt Coverage Ratio (DCR). DCR is used to determine an owner's ability to pay the mortgage on an investment property based on the rent they receive. Now, DCR is calculated by dividing the Net Operating Income by Debt Payments.
Your agent should be able to apply this formula on any investment property to determine whether rent payments would cover operating and rental costs, as well as the monthly mortgage (see, we said there was more than just rent < mortgage payment!).
The lender looks at DCR when considering a loan for an investment property to see if they're willing to take the risk. If you were buying a home to live in instead of to rent out, DCR would not be a factor.
Works with an Investment Team
When it comes to investment properties, does the Realtor you're talking to work with a trusted team? There are some key people that are involved in the real estate process, and if the Realtor you're working with already has this in place, you're ahead of the game.
So who should be on this team? Glad you asked! Aside from your real estate agent:
Lawyers
Home inspectors
Property management firms
Mortgage brokers and Lenders
Insurance Providers
Renovation Contractors
Maintenance and Repair Contractors
Painters
Knowledge of Economic Fundamentals
Along with having specific knowledge of property investment factors such as the ROI and DCR, you want a Realtor who understands the economic fundamentals of the area. Do they know where new jobs are being created? Are they aware of the local municipal development plans? Where is the housing demand going to increase and why? Having a conversation about the Realtor's experiences in the industry can give you insight into the person's knowledge.
Relationships with Home Builders
What? Why does a good investment real estate agent need to have a good relationship with home builders?
Tenants like new homes! They care more about a new home because they're proud of it. They want to keep it that way. Landlords love new homes because there's really little to no maintenance to be done, no renovations needed and on top of all that, there's the new home warranty program.
You benefit in many ways when you work with a Realtor who has relationships with builders. The Realtor can work with the builder to help arrange for upgrades and other features that could make your home more appealing to renters. We're talking about things like separate entrances, separate laundry and mechanical rooms, and more. A builder who knows the area may be able to pass along useful information about the land to the Realtor. It makes sense to work with a Realtor who has an 'in' with reputable home builders
Working with an experienced investment real estate agent can help you learn a lot about the process without the costly mistakes many make when they try to go at it alone. A trusted Realtor can also contribute to your peace of mind as you start to acquire more long-term investment properties. Contact the team at TriUrban today to get moving on your real estate investment path!