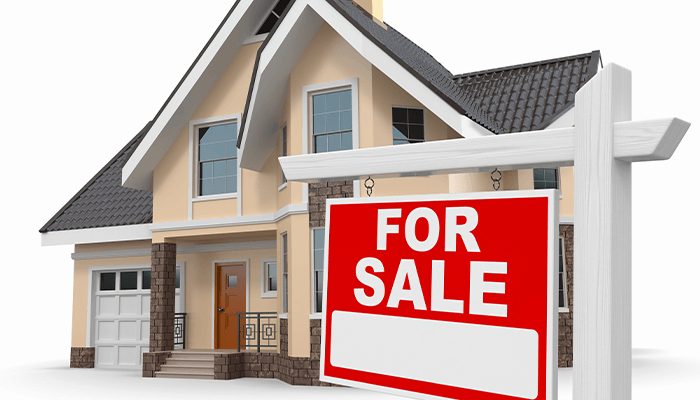 In some ways, selling an investment property is a lot like selling a personal residence. However, there are other ways where it's quite different. You have the option to sell it with tenants in place, or you can sell it as a vacant property once the lease with your tenants has ended.
There are differences in both options to consider, and since you want to attract a particular type of buyer, you need to be at the top of your game.
Fortunately, we're experts at selling investment properties, and we can give you some tips that will help you sell it quickly for as much money as possible.
Research Your Contracts
First things first, go through your contracts to see if there could be anything holding you back. For instance, mortgages sometimes have a prepayment penalty. If you pay it off too early, you could be subject to a three-month interest penalty or possibly an Interest Rate Differential – and trust us there can be a big difference between the two scenarios so you'll want to understand the facts.
Any contract you have with a property management company should be reviewed as well. There may be a specified length of time that the agreement lasts or the contract may require a certain amount of notice before you can cancel the agreement without penalty. Most management contracts can also be assumed by the buyer, which can be an advantage when selling a property with tenants in place.
Consult with a Professional
A competent real estate professional will help you make the most of your sale. Using their in-depth knowledge of the local market, they can give you advice on setting prices based on comparable listings. They'll point out problem areas with your property and may even give you a tip or two about the timing to best list your property on the market.
When looking at agents, remember that you need to find someone who's well-versed in investment real estate depending on the type of property you own. Real estate agents that specialize in investment properties have different knowledge and skills.
Make Repairs and Upgrades
Most properties will need a bit of sprucing up before they hit the market. Your real estate agent should give you pointers on what you can do to attract the best sale price.
Often, these things are cosmetic: a fresh coat of paint or new carpet. Other times, they're bigger expenses: replacing the roof.
You don't necessarily have to make all of the repairs, but your price should reflect the work that needs to be done if you don't. Properties in top condition always sell faster.
Decide on a Selling Price and List Your Property
The price of your property should be based on a comparative market analysis with recent sales of similar properties, then making any necessary adjustments for upgrades you've made, and any repairs that may still be needed.
Sometimes, it can be difficult to find comparable sold properties that look like the one you have due to the unique nature of investment properties with secondary suites. That's why it's so important to work with someone who specializes in selling investment properties.
The listing should include plenty of pictures of the property and a great description. Most importantly, you want to include details about how much the buyer can expect to earn with the property if they use it in the same manner you have. For instance, you might include things like previous rental history, income, and cash flow numbers. This could go a long way toward encouraging someone to make the purchase.
Working With Current Tenants
If you currently have tenants in the property, it can be to your advantage or it can make it difficult to attract a buyer!
On one hand, they can make the property a lot more attractive to a prospective investor buyer because the buyer won't have to incur the work or cost of finding new tenants and can receive instant cash flow on day one!
On the other hand, listing your property for sale means you will eventually need to get into the property to show prospective buyers. With tenants in place, this could involve working around their schedule or booking 24 hours' notice in advance to access the property.
Be upfront with your tenants. They could be worried that the new owner will want to force them out. Let them know that you're hoping to find a buyer that will let them stay in the home, however it could also get sold to a buyer who wishes to move into the property as their personal residence.
Unfortunately, it is out of their control but it's good to assure your tenant that any existing lease agreement will be honoured.
Be Clear on Who Your Buyer Is
If all goes well, your property will sell quickly and smoothly. Remember, you're trying to attract a specific type of buyer and sell for the highest price. There aren't as many people looking for investment properties as there are looking for personal residences so you will need to be clear on which market you wish to attract, and which will give you the best result.
It's a good idea to make sure you're working with the right real estate agent. At TriUrban, we're experts in investment properties. We can help you take a close look at your property to help you figure out what you need to do to sell it as quickly as possible. Give us a call today to get started.