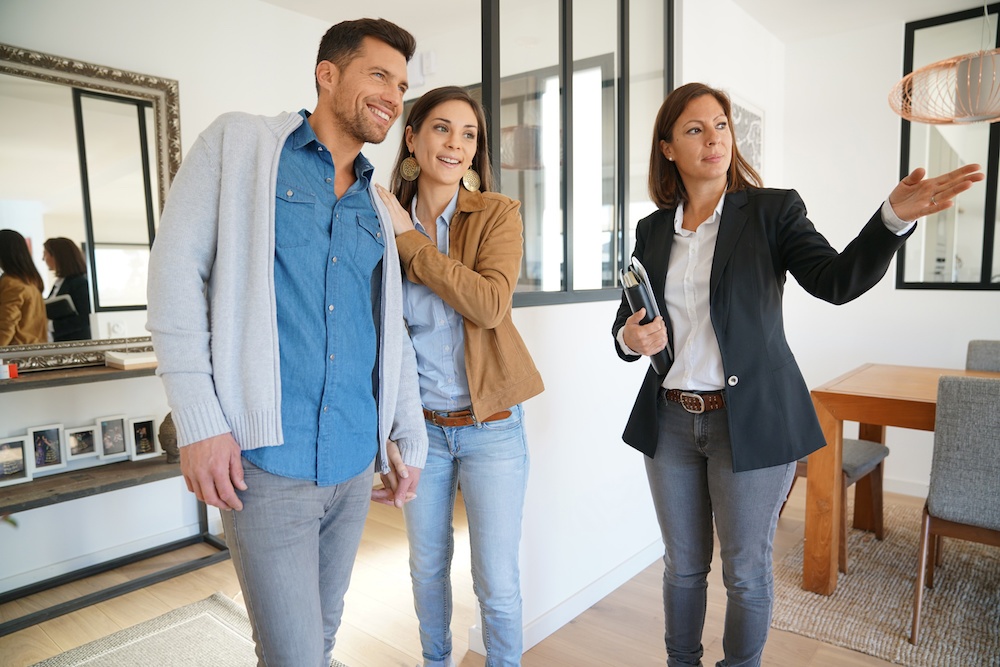 Want to sell your home as quickly as possible for the best possible price? You're going to need it to look good. As experienced realtors, we know all about the importance of staging when it comes to selling a home. In fact, we've experienced sales where good staging has closed the deal, and we know poor staging can cause potential buyers to turn away as well.
How to Stage Your Home for a Quick Sale
Now, there are home staging companies that can come in and do the staging job for you – but not everyone can afford their services or book an appointment in time to put the their house on the market. If you're going to be staging your home on your own, make sure to follow these 7 tips to ensure it's exactly what buyers are looking for:
Get Rid of Clutter (We Mean All of it)
Obviously, you know to get rid of kids' toys on the floor, drying dishes on the counter, stacks of mail on the table, and that sort of thing. But, when you're staging your home to sell fast, you have to go further than that. You want potential buyers to see themselves living in the home –not you. So even if you love the look of books stacked on every open surface, not everyone will, so put them away.
Make it Clean but Lived-In
Like we mentioned about, the point of staging a home is so the people looking at it will feel at home there. Yes, dirty floors, dusty shelves, cluttered closets, and soap-scummy showers can turn people off of a house. But, a completely sterile environment isn't conducive to a homey feeling either. Don't be afraid to put throw blankets on the couch or have a bowl of fruit or jar of cookies on the counter.
Give Every Room a Purpose
You might have a room that you refer to as "the spare room," and it might be a great space for you to store extra items – plus throw in a futon in case a guest shows up. But, the key to selling your home quickly is to give every room a purpose. You want to show potential buyers that there's absolutely no wasted space in the home, and that they'll be able to make use of every room. Consider staging that room an office, or even a full spare bedroom.
Ease up on "Fun" Décor
When you're staging a home to sell quickly, neutrals are key. You want your home to stand out, yes, but you want it to appeal to everyone who looks at it. So, it's important to be careful with "fun" or eclectic decor. Too much personality already in the home makes it feel like it belongs to someone else, not that its a blank slate the potential buyer could make their own.
Set Tables and Fill Shelves
One of the best ways to make your house feel and look like a home when you're staging it is to set the table and fill the shelves with decorations. But, don't just throw your regular plates and forks on the table and call it set. Look up some table setting ideas on design websites (Pinterest here we come) and make the table setting a "wow" piece.
Choose a Lifestyle to Cater To
When you're staging your home for a quick sale, you should consider choosing a "lifestyle" and setting up the staging to cater to that. For example, if your home has multiple bedrooms and bathrooms and is in a suburban area near schools you can stage it in a way that would appeal to a busy family. If you're selling a downtown condo, add some features that a young business professional would appreciate.
Don't Forget the Outside
We know that there isn't much to look at in the backyard if you're selling your home in this season, but you can't forget about the outside of your home in the staging process. If it's nicer outside, make sure to mow the lawn and make any flowerbeds look clean. You can also add some outdoor furniture to make a real impression. In the winter, simply keep sidewalks, driveways, and decks clear of ice and snow.
If you need to sell your home soon, we can help! Our team of experienced real estate agents can help you sell your home for the best price, and then we can help you find a new home too.