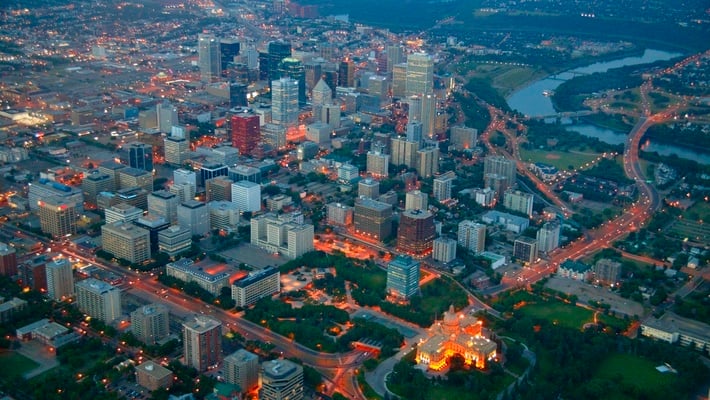 I had a chance to sit down and do a video with Russell Westcott and wanted to share it with you.
Three questions that tend to come up the most when consulting about real estate investment are:
Where Do I Invest?

What Type Of Property Do I Invest In?

Where Are The Up-And-Coming Markets?
That's what we cover in this video, with a particular focus on why Edmonton might just be one of those up-and-coming markets for investors.
After the video, there are options if you're ready to take the next step forward.
Watch the video below to get more details about these questions, and the Edmonton market overall.
Here is a brief summary of what we cover in the video:
What's Going On In Edmonton Right Now To Make It An Up-And-Coming Market?
And How Does It Look In The Short/Medium/Long Term?
I think as you know, Edmonton has been lying flat for a few years. If you look at peak markets across Canada, our last peak market was September 2007 and we've never really recaptured that.
I won't sugarcoat it, it's not been in a great capital appreciation position for several years.
But looking forward, I think the moons are aligning for the next Alberta boom. There are certainly some things that are happening on the ground here that people don't know about; things real estate investors should know about.
When I look at the headlines today there's a lot of doom and gloom, such as the Coronavirus taking over and you're looking at national forecasts like CMHC where they're predicting a price drop of anywhere from 9 to 18 percent.
So what we're looking at is where the jobs are coming, where growth is going to occur and where commercial amenities are going to be. My favourite thing to do is hop in the F-150 and go for a drive, looking at parcels of land that are on the radar for development. Not only that, but looking past that into commercial developments and into the city of Edmonton planning and development - they've got plans for 50 years ahead if you want to look at what's coming up for infrastructure and transportation. Which we do.
Now, it's no secret that oil and gas is a large driver here in Alberta and recently it hasn't been able to get to market. But things are changing to get that product to market with some of the key pipeline projects that are underway.
Overall, we take all that information and give it to real estate investors so they can form their own opinion going forward.
What Type Of Property Should I Buy In Edmonton?
Everyone's a little bit different. Just like every property has different performance measurements and time input requirements from the investor.
For example, a single-family home is a standalone home - you've got one tenant in there, they get the whole house and the garage. They're a very consistent performer. You don't get as much cash flow from them every month, but they perform month after month and it's not uncommon to have tenants for five to ten years in these types of properties.
As an investor, you need to know where you're at and what you want to accomplish with real estate. Is it long-term wealth? Do you want to generate passive income? Looking for income replacement?
And how much time do you have to put towards it? Are you going to be self-managing or bringing in a property manager and so on?
As soon as we understand that picture, we can determine the cashflow numbers you need for your goals based on actual live results of properties that are in the marketplace.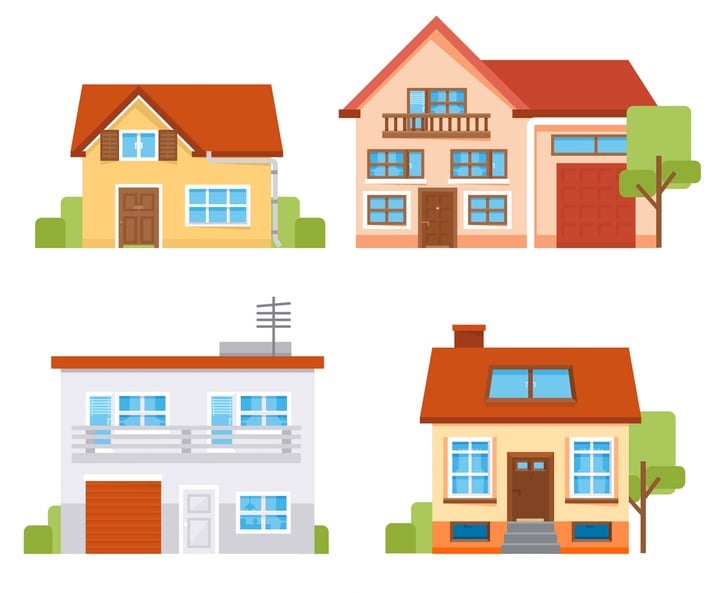 The most common properties are single-family homes, suited homes and garage suites.
With garage suites, our biggest issue is finding the land for them. Because of municipal by-laws you can't just put them on any lot. But investors love them because it's like having two properties on one lot! And tenants love them because they eliminate a lot of co-tenant issues like privacy, noise and smell by separating the properties.
Side-by-side duplex buildings have always been high demand as well. Due to some recent by-law changes, we're now allowed to put secondary suites in side-by-side duplex buildings. That means you can create four income streams under one roof.
Something else that's gained good traction lately is multiplex buildings. These are for an investor who's a little more financially strong because we're getting up into the $1-1.5 million range. These units can get you up to eight rental suites under one roof and create amazing monthly cash flow. These only require one mortgage so for an investor that's looking to get better bang for their buck and really maximize their mortgage ability, then this is a great opportunity.
What Kind Of Dynamics Are Going On Within The Housing Market Right Now?
The Coronavirus definitely threw a wrench into everything, but I think as it's playing out now it's going to be a good thing long-term for investors that own rental properties. We've had to maneuver a little bit over the last couple months, helping some tenants who required a little bit of assistance, but overall we're seeing that a lot of the rents have been paid up to date. When the federal money runs out I think that'll be a better indicator for where things are at.
But historically looking at pandemics and situations where there are economic downturns, it actually bolsters the rental market! On a personal note, I can tell you we've had lots of inquiries, the tenant lines are lighting up and people are moving right now, there's no doubt about it.
I think during uncertain times people actually turn more towards renting. Look at what's happened over the last few years - you have Federal Government rules and CMHC rules, the New Homebuyer rules, plus they've recently increased the qualification and debt service ratios. They're making it more difficult for people to buy that first home. And this is where we can stand there with open arms and welcome them in - at a very competitive rate similar to them owning the property, you can give them an opportunity to get into that house that they wanted.
True, we saw a drop off in sales because of the lockdown. But what also happened to us is we saw the listings fall off too, so it kept the old supply-and-demand in check. Now in the last 30 days, we've seen a flood of buyers hit the market and we've actually seen multiple offers in the last couple of weeks; something we haven't seen in a while. I think a lot of that is due to pent-up demand and from people who were going to move earlier this year but got pushed back.
The other contributor is interest rates. They've gone down again, and recently I've seen fixed-rates at five years at 2.37%. I haven't seen rates like that in a long time, and this is going to be a great time to buy a house for sure.
So did you get some good information and some value from that video? Did Edmonton pique your interest a little bit more than you thought? TriUrban has a wonderful treasure trove of information and details and knowledge, plus boots on the ground in the Edmonton marketplace.
It was mentioned a couple of times throughout the video that if you'd like to talk with me, I've set up some times for consultations. There's two buttons below: one to a simple form where we can narrow down what you're looking for - if you'd simply like to gather some more information at this time. The other will take you straight to my calendar, where you can book a 30-minute call with me.