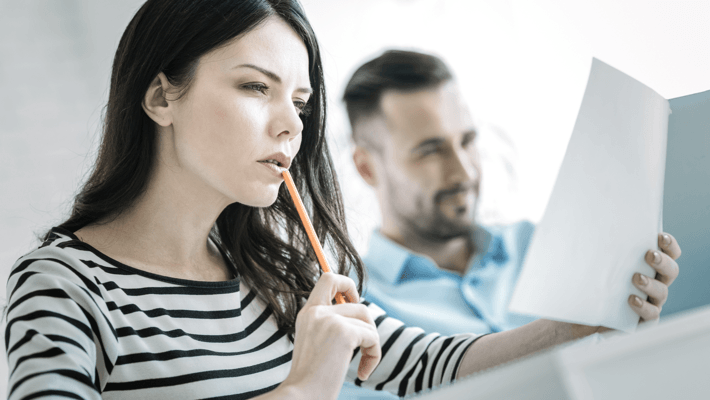 Congratulations on making the decision to buy your first home! Now what? Of course, you know there's a lot you need to do such as coming up with your down payment, getting your mortgage and deciding where you want to live etc. But what about the things you shouldn't be doing?
Below are the top seven most common mistakes you'll want to avoid as a first-time homebuyer:
Not Getting a Pre-Approved

Not Shopping Around

Using the Full

Amount

You're Pre-Approved For

Forgetting About Additional Costs

Skipping the Inspection

Not Planning Ahead

Making Financial Changes
Not Getting Pre-Approved
Getting a mortgage pre-approval is one of the first things you should do! The pre-approval process will help you get your bearings in terms of how much debt you carry, how healthy your credit is and how much home you can actually afford. Not only that, first-time home buyers with a pre-approval in hand are much more likely to be taken seriously than those who don't - you are much more attractive to sellers!
Not Shopping Around
Speaking of pre-approvals – remember you're not obligated to stick with the first lender you talk to. Rates and mortgage loan terms vary from lender to lender and not weighing your options can wind up costing you. If you're unsure of where to start, a mortgage broker may be able to help you.
Using the Full Amount You're Pre-Approved For
Just because you're pre-approved to buy a $400,000 home, doesn't mean you should. Your lender will determine how much they'll give you for a loan based on your income – but this doesn't include other monthly expenses such as utilities and other bills, insurance, groceries and more. As these expenses vary from person to person, you'll want to buy a house based on what you know you can afford – not what your lender tells you.
Forgetting About Additional Costs
Saving up for a new home is more than just coming up with the down payment. For instance, closing costs (which are generally 1.5 to 4% of the home's overall sale price) will need to be paid in addition to any moving costs, service hook-up fees, home insurance and more. Be sure to set aside enough to cover these costs so you don't come up short on closing day.
Skipping the Inspection
With all the additional costs listed above, you may be tempted to skip the home inspection to save some cash. But what if you move in only discover there's a leak in the foundation, or the roof needs replacing? If you get an inspection ahead of time, you'll avoid any hidden surprises and you may even be able to negotiate a better price with the seller. A good Edmonton real-estate agent can help you get the best deal.
Not Planning Ahead
Don't forget to think about the future when you're picking the right home. Are you planning on getting married or having a family? Will you be entertaining a lot? Do you commute? These are factors that will greatly influence your overall happiness with your home and neighbourhood later on, so be sure to take your lifestyle – current and future – into account.
Making Financial Changes
As we mentioned, your lender will pre-approve you for a mortgage based on your current income. Changes to your finances – such as applying for a car loan, a new credit card or even moving money around in your accounts can raise concerns with your lender and effect, or worse, nullify your pre-approval.
Are you looking to buy your first home in the Edmonton area? Let us help! We take a different, personalized approach to finding your first home, so you can rest assured you're making the right choice. Get in touch with us today to get started!