One thing you hear a lot from families who live in the middle of Edmonton is "I wish we could see the stars at night." Unfortunately, in a lot of neighbourhoods in any city, the bright lights make it impossible to see the stars. But, that isn't true of every Edmonton neighbourhood.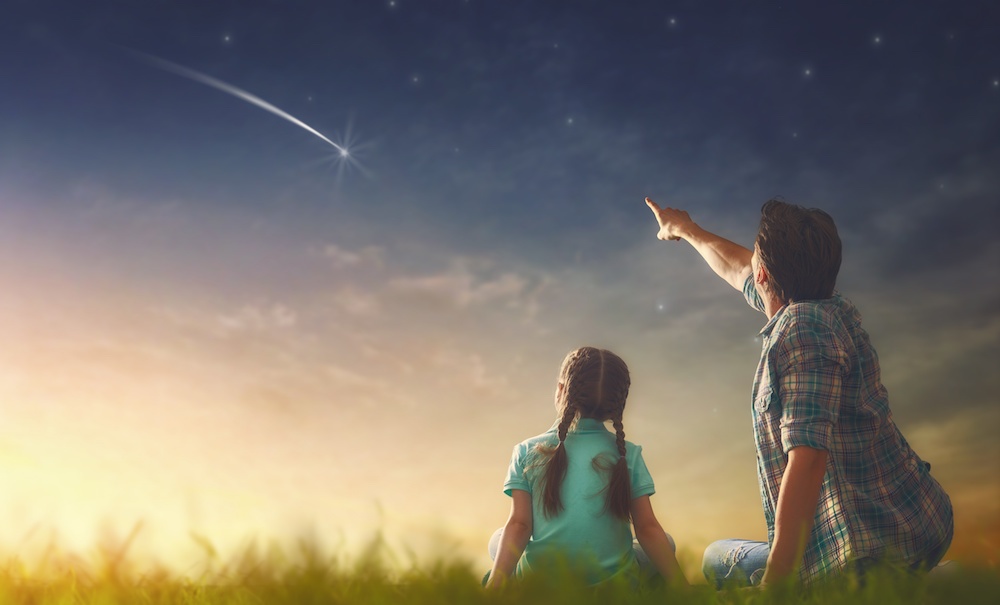 On Edmonton's southeast side, there's a brand new community full of great real estate where the stars are out all night long. It's called Aurora, and we think you're going to love it.
Real Estate in Aurora
In our past few blog posts, we written about the great homes for sale in a few neighbourhoods surrounding Edmonton including Leduc, Fort Saskatchewan, and even Morinville. For all of these communities, we mentioned how great it was that they have the "small community feel" with the "big city amenities." It's true, they all do, but none of them are actually located in Edmonton.
Aurora, on the other hand, is part of Edmonton, it's just right on the outside. When it comes to Edmonton real estate, nothing is more popular than the communities on the outskirts of town, so Aurora fits right in with the most in-demand places in the city.
TriUrban houses for sale in Aurora are currently going for great prices, and they're designed the way modern, young families want them. With 3 bedrooms, 2.5 bathrooms, garages, laundry, and options for customization you'll find everything you want in in this great little neighbourhood.
Amenities in Aurora
Everyone who is looking for houses for sale in Edmonton knows that choosing a neighbourhood has a lot to do with the amenities available there. The Aurora community contains or is right nearby all the amenities you need and want. Schools, recreation, parks, services, and shopping including the Wal-Mart Supercentre (110 Watt Common SW, Edmonton, AB T6X 1X2) will all be in close proximity to your home.
Plus, since it's located on the outskirts of Edmonton, Aurora is right next to major transportation routes including Ellerslie Road, the Anthony Henday, and Highway 2. So whether you need to commute for work, or you just like to travel around the city frequently, you'll be able to get where you're going easily and efficiently.
And remember all of that stuff about seeing the stars? Well, the community of Aurora is really committed to making sure you'll always have a night sky full of constellations. The community has installed low-light LED street lights to ensure limited light pollution.
Buy a Home in Aurora
Currently in the market to buy Edmonton real estate? Has all of this information got you thinking about looking into buying a house in Aurora? We can help with that! At TriUrban we have a variety of different home models and types available in this community that we'd love to show you. You can let us know what you're interested in here.