When thinking about Leduc, think central location and think business and commerce. With a great deal of amenities including parks, schools, and recreation facilities, the city is vibrant and bustling.
In case you haven't heard of Leduc before (we're talking to our out-of-province investors) here's some information you might want to know:
Leduc is located 33km south of Edmonton and is part of the Edmonton Capital Region metropolitan area.

It is a thriving city of about 30,000 residents and it keeps growing.

It is located on the Canamex Trade Corridor and is adjacent to the Edmonton International Airport.

Leduc Transit provides a public transit service that connects Leduc/Nisku, Edmonton International Airport and south Edmonton.
Why buy a property in Leduc?
With all the good things going on in Leduc, at TriUrban, we realized this city was heading in the right direction to be a great place not only to live, but also to purchase an investment property in the Edmonton area. So whether you're a real estate investor or are looking for a home of your own, here are our top 5 reasons to buy a property in Leduc: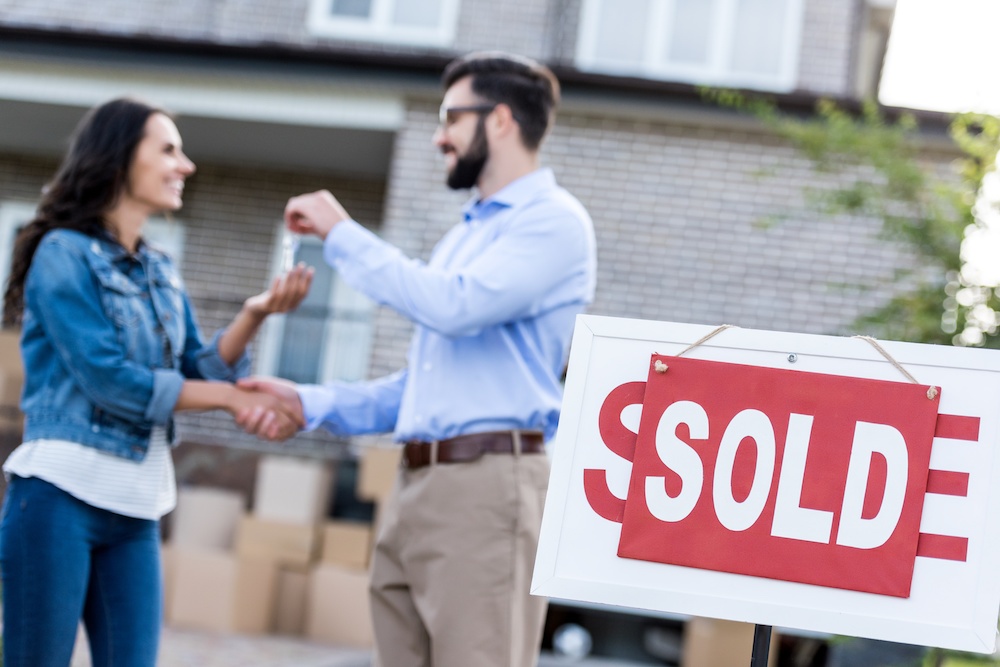 Leduc is a place full of young people, skilled people and those with an entrepreneurial spirit. Those demographics equate to a buoyant property market.

Leduc is in the middle of Alberta's industrial heartland. Investing in a place where there are job opportunities is always a good idea.

Leduc is safe, friendly and with a terrific community spirit. It's a great place to raise a family, which is why it is such an appealing location for homebuyers.

Leduc is wonderfully green and with so many amenities for both outdoor and indoor recreation. These make it a wonderfully attractive place in which to live.

We'll say it again – location, location, location. Leduc is a place that is central to everything that you need, and that can only be good for property values.
Ultimately, if you're looking for a real estate investment, you want to get one in an area that will attract the best, most responsible tenants and where property markets will allow you to achieve your highest possible ROI. If you're looking to buy your next home, you're likely looking for the same amenities that investors who want to get the best tenants look for. With all of its great amenities and growing population, Leduc has everything real estate investors and homebuyers are looking for.
How to get a Leduc Investment Property:
Convinced that Leduc is the right choice for your next investment property or home purchase? Now, you just have to make sure you get the right property. To do that, you'll want to trust the real estate experts at TriUrban. Our team of professional investors, real estate agents, and even home-building experts will ensure you get the right home for you.
Whether you're looking for an investment property with a high monthly cash flow, or a family home near the best schools, we have you covered.
If you're interested in getting a Leduc investment property, head to our Investor page and get started telling us about yourself and your investment goals. If you're looking for a brand new home of your own in Leduc, check out our homebuyers page to let us know what you're looking for. As always please contact your TriUrban team with any questions.