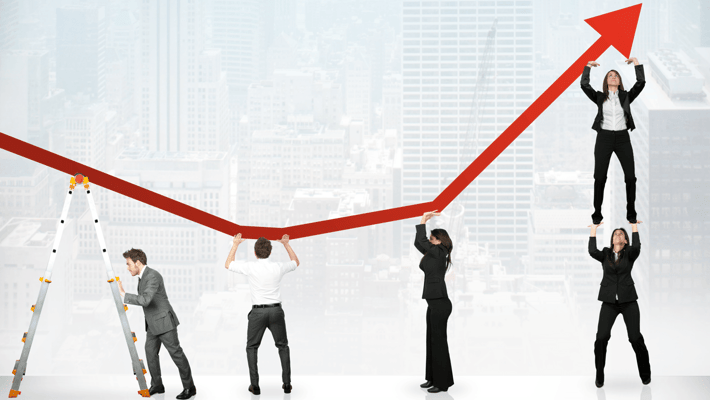 A successful real estate investor doesn't go through the process alone. You need a solid team of people you trust on your side if you want to build your investment property empire. Finding and hiring this team can be daunting, so we've put together a list of the people you will need on your side.
Once you've built this team, the entire process will go much more smoothly.
A Good Investment Realtor®
The Mortgage Broker
A Strong Real Estate Lawyer
A Solid Insurance Provider
A Dependable Property Manager
A Reputable Contractor
Reliable Maintenance Providers
A Good Investment Realtor®
The Realtor® helps you look for appropriate properties to invest in. Look for a Realtor® who specializes in working with investors rather than one who's used to working solely with private homeowners.
You want someone who fully understands the rental market.
This person should have an idea of where people want to rent and what renters are looking for in a home. They should also be able to find the types of properties that will meet your investment goals, whether that's something like a multi-plex building or smaller duplex-style homes.
The Mortgage Broker
A mortgage broker helps you get the best deal on your next mortgage. They're able to compare the rates and terms on different mortgages from different lenders. This person becomes extremely important as time goes on as you look to secure financing for additional properties. If it is your intent to purchase multiple properties, the placing and order of your mortgages with certain lenders will be critical to your success.
It is important to note that if you're investing in new construction properties, you should find a mortgage broker who's familiar with the new construction lending process. It's slightly different from the process for buying resale homes and working with someone who doesn't know the ins and outs could result in delays and extra costs.
A Strong Real Estate Lawyer
Your lawyer is there for your protection. Your lawyer will arrange for the delivery of mortgage funding, legally transfer and close the deal with the seller and implement any necessary means protection to safely close your transaction. Each time you purchase a new property it's a good idea to let your lawyer know your intent beforehand and have them review the contract.
As your business grows, though, you may need ta lawyer for other purposes like corporate entity set up, asset protection and liability protection. You'll be happy to already have a connection to a lawyer that's familiar with your situation.
A Solid Insurance Provider
You'll need insurance on each property you buy, and the insurance requirements for rental properties are different from those for homeowners. Your insurance provider can help you understand what the requirements are, and they can provide invaluable advice on coverages and if there may be a need to purchase additional insurance. You are under no obligation to insure all of your properties with the same provider, but there's often an incentive for having multiple properties with one provider.
While it's usually a smart idea to work with the same person long-term for the other people on this list, you may still want to occasionally shop around for insurance making sure you are getting a competitive rate. You can sometimes get a better deal through other providers. However, service quality is also important, so carefully consider your options before you make a switch.
A Dependable Property Manager
The property manager is going to be a big key to your success as an investor. This person is going to help you rent your properties, collect the rent from your tenants, and handle a lot of the customer service issues.
Many investors never even talk to tenants because everything goes through the property manager. Experienced investors find that it's best to work with an experienced property management company, but it's a good idea to have one person in particular who acts as your point-of-contact at the company. This single person may be the most important relationship you will have owning real estate.
A Reputable Contractor
Those investing in "fixer-upper" types of properties are definitely going to need a good contractor on their side. This person will make updates to the home and can make any repairs as time goes on. Make sure you consult with your contractor before purchasing a home that needs some work. You want to be sure that your ideas for repair are both possible and affordable.
If you're investing in new construction, the builder will already have their team of contractors ready. This is just one of the many advantages to buying a new home.
Reliable Maintenance Providers
Maintenance is important for the upkeep of your property, and you may need a variety of maintenance providers to keep things flowing smoothly. For instance, you may want people to take care of the lawn or snow removal. You'll also want people like plumbers, electricians, painters and flooring providers whom you can call on when your property needs attention.
In some cases, property management companies already have teams of people to meet these needs, so be sure to check before you hire anyone else.
Real estate investors need to carefully select the people on their teams, especially if they're out-of-town investors. Don't be afraid to carefully interview people you might bring to your team, and be sure to follow up by getting and checking references. You'll be glad you did.
We at TriUrban specialize in Investment Real Estate and have a select group of all the relationships you will require owning real estate.