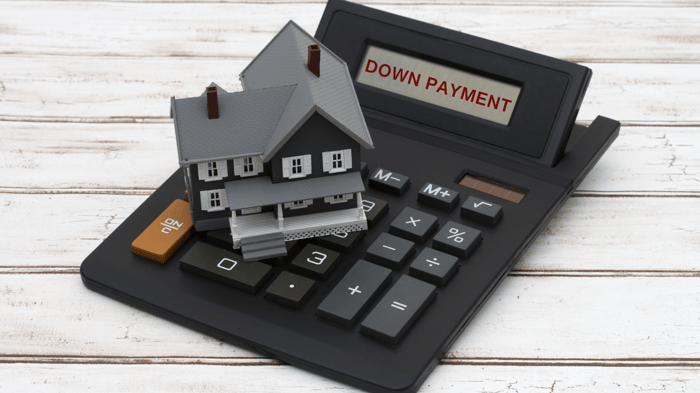 So you were able to purchase your own home with five percent down (although the minimum down payment required changes depending on the purchase price of your property). As a real estate investor, how much you will need as a down payment for your investment property is dependent on whether the property will be owner-occupied or not.
It is important to note that the following content is intended as a general guideline. Every property (and investor) comes with a range of situationally dependent considerations, and it is wise to consult with a licensed mortgage professional before making any purchase decisions.
Twenty Percent Down Payment
Having twenty percent available for your down payment is always a smart idea, because it allows you to avoid default insurance premiums - most people know these as CMHC fees. However, having a minimum of twenty percent down becomes a requirement if:
You are not planning to occupy the home; or
You are looking to invest in a property with more than four units
Even if you were able to circumvent the twenty percent down payment requirement for the purchase of your first investment property, you will need it for additional investments. The more you build your portfolio, the more sophisticated the qualification process becomes.
Five to Ten Percent Down Payment
If you are looking to pay less than twenty percent down on your investment property, the following conditions must be met:
You plan on occupying the property; and
You are investing in a property with between one and four units maximum (anything over five units is considered a commercial investment and would be subject to a different set of qualification requirements); and
The total purchase price is less than $1M
For example: if you are buying a property with two units (like a side-by-side duplex), and you plan on living in one of the units, you may be able to purchase both sides with a down payment of less than twenty percent.
Exactly how much you will need to put down is dependent on the purchase price of the property:
Properties under $500,000 require a minimum of five percent down
Properties between $500,000 and less than $1M require five percent down on the first $500,000 and ten percent down on the remainder
Properties over $1M require a minimum of twenty percent down
Where Can I Get My Down Payment From?
There are a few options when it comes to where you can get your down payment from, including:
Your own personal savings
A secured line of credit (if you have equity in other properties)
Borrowed funds – this is only an option if your cash flow is significant enough to cover your debt obligations
How Can I Make My Investment More Affordable?
When looking at an investment property that is already built, there is less room for major price adjustments than if you were to purchase a new build.
One of the most significant advantages of new construction homes is that you are able to adjust the cost of the property based on your own choices; you are able to stay at the base price of the model or you have the option to upgrade (which may help with potential rental income down the line). It is always best practise to consult with your trusted Real Estate Investment Specialist to evaluate your options according to your budget.
Additionally, you will want to consider maximizing the number of rental units on your property to bring in as much rental income as possible.
For example, if you purchase a suited home with an attached garage, you have two units that can be rented out. However, if you consider purchasing a suited home with an attached garage and adding an additional suite over the garage, you now have three units to rent out without a significant price increase. Another alternative would be to purchase both sides of a duplex with basement suites, which would give you four potential income generating units.
Having the down payment funds available for your purchase is just one piece of the mortgage puzzle. If you have questions about the type of investment property that would work best for you, contact our office. If you would like to learn more about the qualification process, we would be happy to connect you with the experts we trust for our own investments at Innovative Mortgage Solutions.
This article is a guest post from Innovative Mortgage Solutions. You can get more valuable mortgage information from them by checking out their blog.