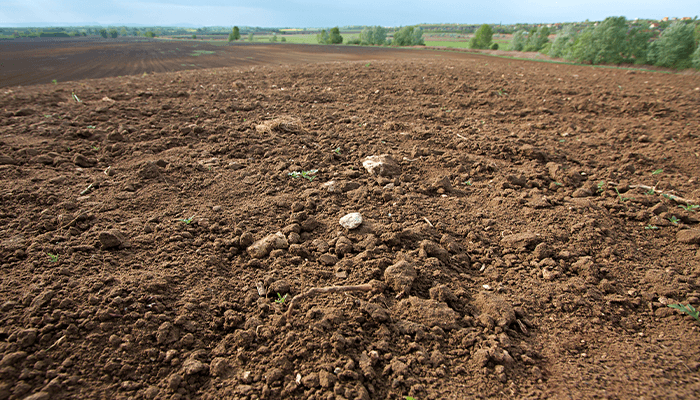 If you're considering a real estate investment, you're most likely picturing the fully finished and furnished home, ready for your tenants to move into. It might be a surprise to some investors when at the time of purchase, their lot just looks like a patch of dirt with nothing on it.
However, this is very deliberate. Let's take a look at some of the reasons why we get in as early as we do on your new construction lot!
Building the Perfect Investment Property
When you're buying a brand-new construction home with TriUrban, you're getting a purpose-built investment property that's designed to attract the perfect tenant for you and operate very efficiently for years to come.
By starting completely from scratch, we get a chance to have input on important items like the location, floor plan, build specifications and even the layout of the yard. This allows us to make sure everything's built to the specific needs of your tenant and you as a property investor.
There are many different styles of investment properties that we can help you with, and customer demand is always changing. By investing in a property very early in the process it will be completely brand-new once you take possession, and you can be sure you'll have the most up-to-date and desirable style of home that prospective tenants are searching for.
The other major benefit of buying a new-build investment property is that construction standards are constantly improving, so by investing in a completely fresh property you know you'll have the highest quality build in terms of quality, safety and energy efficiency.
This not only attracts more desirable tenants and higher rents, but also means that you won't have to worry about repairs and upkeep for quite a long while after you take possession. That's less stress and more money for you when you're just getting started with your next investment and you need things to run smoothly.

Timing Your Investment Just Right
Everywhere has its busy and quiet seasons for moving, and that's especially true for Edmonton. As Canada's most northerly large city, we naturally get much longer and colder winters than many other places in North America. As a consequence, you won't find a lot of people here who are excited to be moving in the middle of winter!
Unfortunately, this also means construction can be held up when winter hits as snow, frozen ground and sub-zero temperatures make working more difficult. For this reason, we like to start our builds far ahead of time to account for the winter hold-ups. Often, we're starting development in the summer or fall to be ready for the next years' high demand tenant season.
This means selecting your lot and buying the property as early as possible.
What this means for you as an investor is while it might feel quite early in development for you to be buying the property, this way we can be sure it's ready in time for prime moving season, meaning you can get straight to building your cash flow without having to worry about the property sitting empty for the winter months.

Capitalizing on Future Developments
As an investor, you'll want your net worth to appreciate in value over time. This will happen naturally with real estate investment as you pay off your mortgage and continue to build equity. However, by buying a brand-new property in a developing community you can increase the value of your investment even more.
When a new community is under construction, they're eager to get new people moving in. They also might not have the full selection of conveniences or amenities up and running yet, which makes this a good time to start investing. Some areas might offer incentives or good deals to get people into the community, meaning we can get you the absolute best price on your investment property.
Then once construction begins, the community will develop alongside the home. As more properties are built, more stores open, schools and recreational facilities begin to appear and so on, the value of your building will also rise accordingly. We have historically seen a more rapid property appreciation rate in new communities for the first few giving you the ability to capture more equity and profits.
What might seem like an empty piece of dirt today could well be a valuable prime location in a thriving new community a year or two down the road. By getting in early, you can really enhance your return on investment, not to mention adding hugely to the resale value if you do eventually decide to move on.
By getting in on a new development as early as possible, we can make sure we get you the perfect property, at exactly the right time, for the best possible price and ensure that you're in a great position to grow your investment as much as possible. Give us a call today to find out where your new investment journey could begin!
Originally published Nov 26. 2020, updated Jan 28, 2021