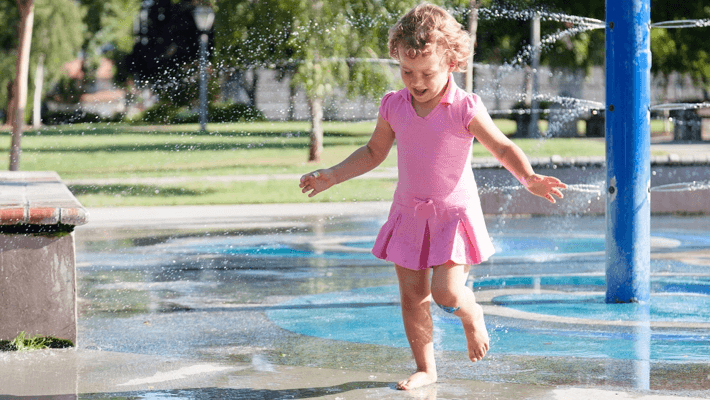 Since in its development in the early 2000s, Brintnell has become one of the most popular neighbourhoods in northeast Edmonton. Featuring a wide variety of home styles including single family homes, duplexes and townhomes, this established community is ideal for residents from all walks of life. Take a look below to learn more about what beautiful Brintnell has to offer.
Here's everything you need to know about Brintnell:
Commuter Routes and Transportation
One of the first things you'll notice about Brintnell is it's ultra -convenient location. Sitting in the corner of northeast Edmonton, the neighbourhood is framed by Manning Drive (north to south) and 153 Avenue (east to west). What's more, the Anthony Henday sits just moments away. This means you can get anywhere you need in the city quickly and with minimal hassle.
If you prefer public transit, you'll be happy to know there are a variety of bus routes in the community, taking you anywhere you need to go. Clareview LRT station is just a short ride away to the south and provides convenient access to other parts of the city in a hurry.
Shopping and Services
If you love to shop, you're going to love living in Brintnell. With quick access to nearby Manning Town Centre, you'll have everything you need just a 5-minute drive away! This shopping hub includes a Lowe's, Marshalls, HomeSense, Petland and much more. You'll also discover an array of services that include salons, massage and wellness, orthodontics and more.
If you prefer a more traditional mall setting, you can head out to Londonderry Mall. Londonderry has been recently renovated and contains over 150 stores and services. From men, women and children's apparel to banks and vision care you're sure to find exactly what you're looking for.
For some really rare finds, the Super Flea Market is a great way to spend the day taking in lost treasures, treat and trinkets.
Recreation, Parks and Playgrounds
Shopping isn't the only thing you'll be able to enjoy living in Brintnell – there's plenty to see and do! For instance, you'll discover there are TWO movie theatres less than 10 minutes away. Cineplex screens the latest blockbusters, and Cinema 12 shows previously released films at a fraction of the cost.
Clareview Community Recreation Centre is just a short stint away – sitting just off Manning Drive and 137 ave. Clareview offers individuals and families a huge range of amenities including, but not limited to, a public library, massive aquatic centre (featuring a lazy river!), skating arena, fitness and multicultural centres, a skate park, sports fields and a whole lot more. Not to mention, there's a wide variety of classes to choose from for both children and adults alike.
Living in Brintnell also means you'll have plenty of opportunity to get active outdoors. Brintnell park is conveniently located at the centre of the neighbourhood and includes a ton of green space, a playground and even a nearby spray park! In addition, there are community walking trails – one of which borders a small lake.
Schools
One thing's for sure, living in Brintnell, your kids will never be short on educational opportunities. Here is just a handful of some of the great schools in and around the neighbourhood:
Dr. Donald Massey School – Public, kindergarten - grade nine

Edmonton Christian Northeast School – Christian, kindergarten - grade nine

Christ the King Edmonton Catholic School – Catholic,

kindergarten - grade nine
Depending on your child's academic track, you'll also have your choice of high schools, pre-schools and nearby private schools as well.
Because we love Brintnell, we're always on the hunt for available homes in this neighbourhood. If you'd like to learn more about this or any of our other great communities, we'd love to tell you! Check out our latest listings, or get in touch with us today!