When you're considering moving to a new community or city, the first thing you probably think about it "What am I going to do there?" Activities and amenities are important to you and your family, so it's understandable that you want to know about these before you move.
Last week, we wrote about why you should consider buying a property in Leduc, and all of the amenities and activities it offers was one of the reasons. So, this week, we wanted to provide you with a list of the best of these.
Property Investors: If you're considering buying, or have bought, a Leduc investment property, you'll want to keep this list in mind when looking for potential tenants.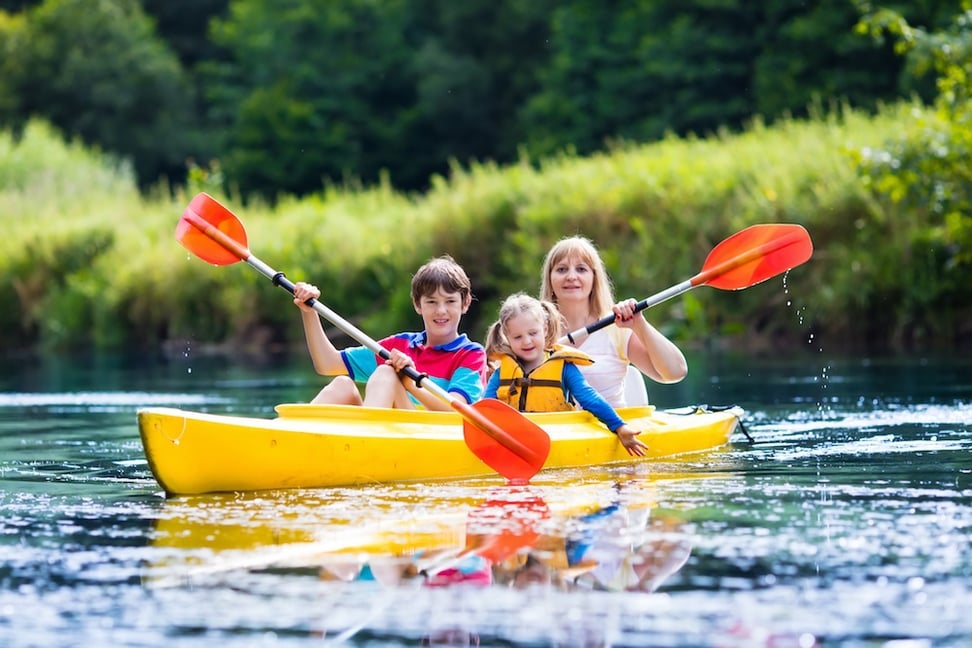 Here are our Top Ten Things to Do in Leduc:
Discover Leduc #1 Energy Discovery Centre – This is a superb interactive museum and science centre about Alberta's oil industry. You can even climb an oil rig!

Paddle Around Telford Lake – The city rightfully boasts that this lake is "the paddling venue gem of the prairies". Paddle away on a kayak, canoe or paddleboard.

Splash Around at Spray Park – It can get hot in Leduc in summer and what better way than to enjoy the cool blasts of water at Spray Park. This is as 'cool' as it gets!

Ski at Rabbit Hill Snow Resort – Discover Edmonton's biggest ski hill. It has a good mix of hills, including a double bunny hill that is ideal for kids and beginners.

Explore the Multiway – We're talking about nearly 70 km of paved, scenic trails winding their way through the city – stay fit and explore to your heart's content.

Discover Dinosaur Park – Little ones will love this dinosaur-themed park whilst older ones can enjoy the zip line, the first and longest in Alberta. Zip and frolic away!

Sweat It Out at Leduc Recreation Centre – Recreation facilities galore here, as well as a restaurant and bar. No wonder the Edmonton Oilers often use it for practice!

Relish Your Food – Leduc has good restaurants, ranging from top steakhouses and welcoming lounge bars to a host of other eateries for all tastes and budgets – yum!

Go Artsy at the Maclab Centre for the Performing Arts – Sit back in this modern 460 seat theatre and enjoy the music, theatre, dance or other special events on offer.

Enjoy the Leduc Black Gold Pro Rodeo – Put on your Western gear and head down to this pro-level, unpretentious rodeo. It has a trade fair, parade - the works. Yeehaaw!!!
New Homes for Sale in Leduc
If you read our previous post on Leduc, you'll know that the city is growing. That means there are a lot of new homes for sale there. But how do you know you're getting the right one, in the right location, for you and your family?
Well, when you trust the real estate experts at TriUrban, you can rest assured that your new home in Leduc will be the right fit for your wants, needs, and lifestyle. That's because we take the time to get to know all of our clients, and work directly with builders to make sure every home we sell is the right fit for its new owners.
If you're interested in buying a new home in Leduc, tell us a little bit about yourself here. If you're thinking about buying an investment property in Leduc, head to our investor page to get started. Please contact your TriUrban team with any questions.