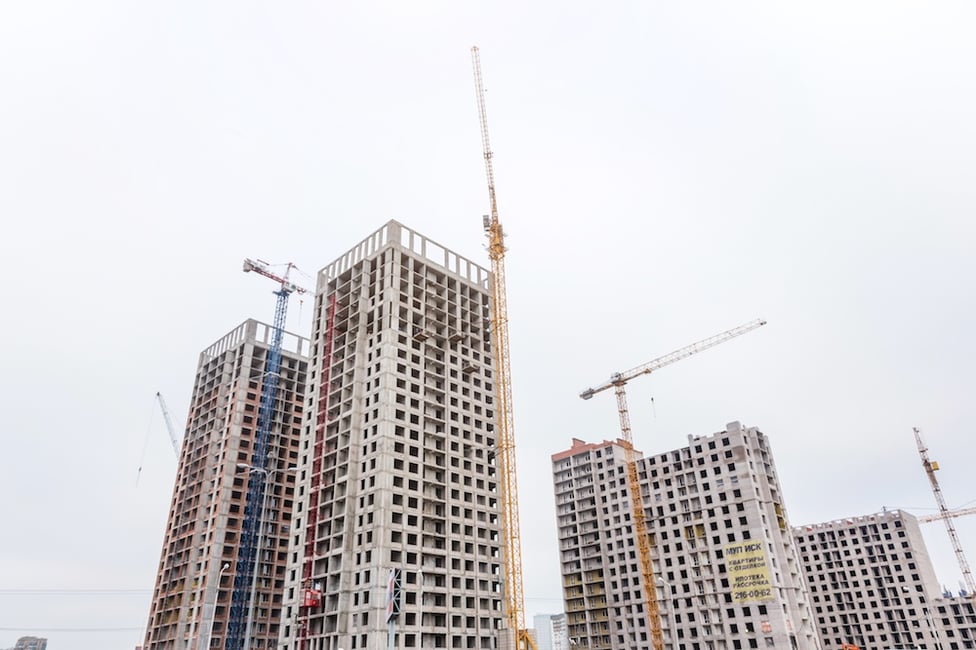 This past October, the Canada Mortgage and Housing Corporation (CMHC) released a Housing Market Assessment (HMA) stating that Edmonton has a surplus of new housing units that are not being filled. This led to many reports that Edmonton and Alberta have become overbuilt, a term we all know means nothing good to property investors.
At TriUrban, we've been working hard to research these reports thoroughly, and we have come to the conclusion that, despite the surplus of new housing, Edmonton still offers the best opportunities for property investors.
How did we come to that conclusion? Let's start from the beginning.
Is there Evidence of Overbuilding in Edmonton?
The original CMHC report noted that evidence of overbuilding in Edmonton grew from moderate to high in 2017, stating: "The inventory of completed and unsold new housing units moved above its threshold level and this, combined with an elevated rental apartment vacancy rate, resulted in high evidence of overbuilding."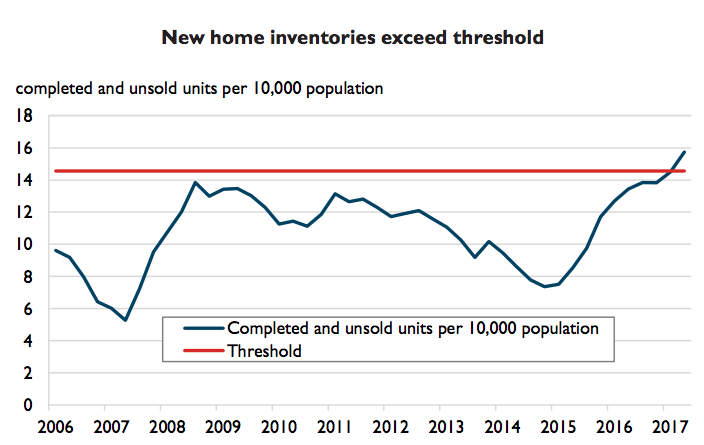 Source: CMHC, calculations (threshold) by CMHC, Statistics Canada Last data point: 2017Q2
What usually happens when overbuilding occurs is a decrease in housing prices until the excess supply is eventually absorbed. Every property investor knows that this sort of downward pressure on prices is a bad thing for investment.
Despite this, the TriUrban team is assured that our investment clients have little to worry about.
The Truth About Overbuilding in our City
So why, if the evidence of overbuilding is clearly there, would certain investors not need to be worried? The answer comes in the type of properties they have invested in.
The HMA states that the evidence of overbuilding in Edmonton is "primarily due to unsold row and apartment units." The apartment vacancy rate in the city was at 7.1% in October of 2016, reaching very high above its threshold. It is true that those who invested in apartments or condos likely should worry about a coming decrease in prices.
TriUrban specializes in single family homes, not condos. Our research over the past few months has shown us that Edmonton is actually underbuilt when it comes to suited, detached garage and duplex investment properties.
That means that our clients, those investors who choose to buy a suited home or a duplex, will not have to worry about their housing prices decreasing. In fact, they can be quite confident that they will increase their ROI.
Why is that? In the CMHC asssement, it is noted that demographic fundamentals in Edmonton improved in the second quarter of 2017. As well is was reported that economic fundamentals remained favourable in our city, with employment moving higher for two consecutive quarters and average weekly wages increasing as well.
Related: 5 Signs Now is the Right Time to Invest in Edmonton Real Estate
Get the Right Property with TriUrban
Our team of professional investors has been buying property in Edmonton, and Alberta, for a long time. We understand the dangers of a city becoming overbuilt, but we also know how to avoid the consequences by choosing the right property type in the right location.
So if you're interested in investing in the kind of property that will make you money and won't see a drastic price decrease in 2018, TriUrban wants to help. If you're ready to take the first step in your investment journey, get started here or if you're interested in getting more information, contact us.